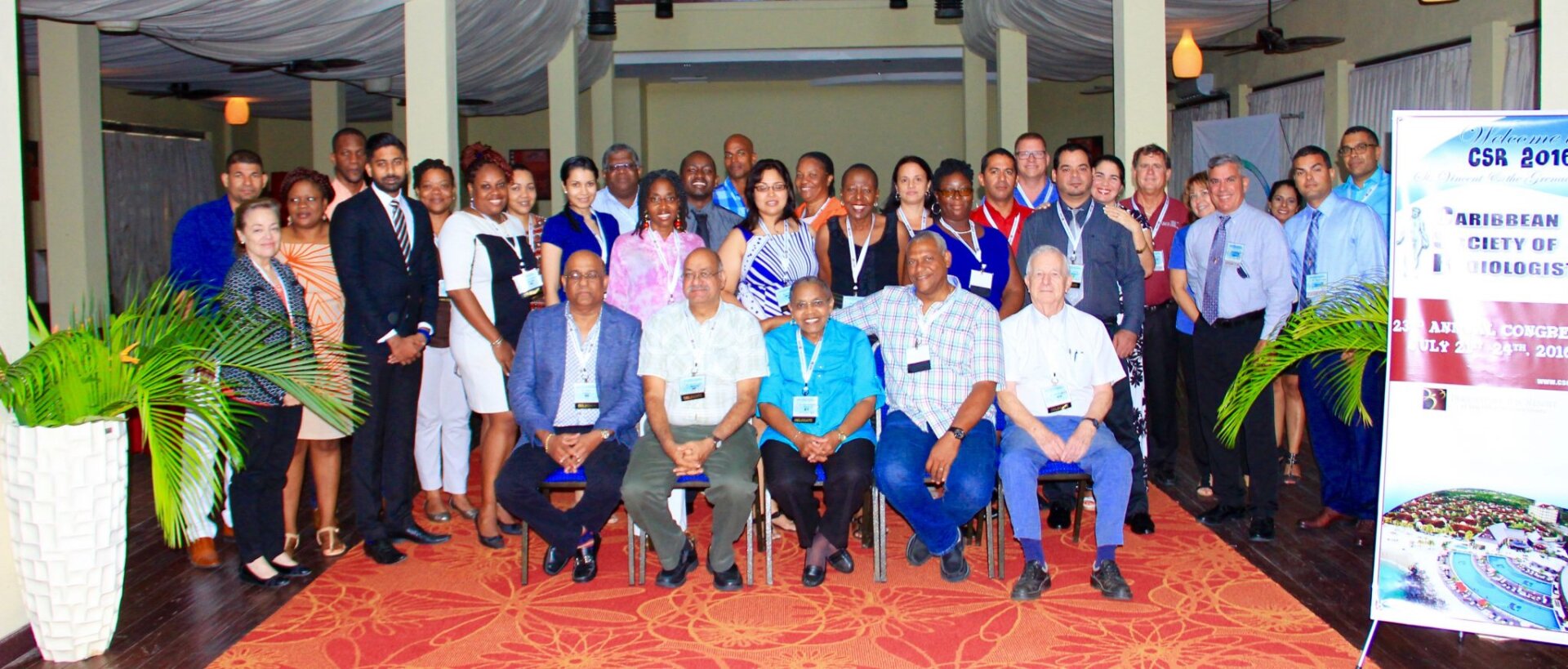 The Caribbean Society of Radiologists (CSR) hosted 46 delegates and 10 Company representatives at its 23rd annual congress for a series of didactic scientific lectures in SVG, which updated colleagues across the region on the status of radiological practices and availability of services in the region from July 21-24.
Delegates hailed from Jamaica and Cuba in the north to Suriname and Guyana in the South, with the largest contingent coming from Trinidad.
Speakers from a number of the countries — from the English-speaking Caribbean and from the Dutch nations — made strong presentations on topics regarding clinical presentations and imaging of diseases such as sickle cell specifically in the Caribbean and some of its more recently recognised complications which are being observed especially in the younger population, breast disease and its management in the Caribbean and prostate cancer. New techniques in medical imaging were also discussed, which can be shared and adapted to suit our general limitations in the region.
Company representatives from radiological suppliers were on hand from – Biomedical International — agents for GE, BAYER, International Med-X — agents for Phillips manufacturers and MEDIMAX — agents for Hologic, were in attendance to update radiologists of the new equipment, modalities, technical capabilities and supply innovations in the field of Radiology.
The local organising team who made this event a reality included Dr. Rosalind E. Ambrose, organising chairperson for all 23 congresses of the Caribbean Society of Radiologists, Shannon Durrant-Samuel, Natasha Sargeant and Chevonne Stewart.
The Executive of the Caribbean Society of Radiologists (CSR) consists of: President – Dr. Jesse Jessurun (Suriname/Curaçao) Immediate Past President – Dr. K.L. Carroll, (Bahamas); Vice President – Dr. G. Canahaute (Dom. Republic) General Secretary – Dr. R. E. Ambrose (SVG), Assistant Secretary Dr. Maria Gosein (Trinidad),