A lawyer for Kenson King, the activist accused of uttering three seditious comments last December, has asked the court to permanently stay proceedings against him.
Ronnia Durham-Balcombe made the application at the Kingstown Magistrate's Court on Monday, when King was arraigned.
King, a 33-year-old prison warder, who has been suspended from duty since June 2020 in connection with an unrelated charge, pleaded not guilty to the three counts of uttering seditious comments.
He is charged that on Dec. 19, 2021, in St. Vincent and the Grenadines, he did utter seditious words, to wit:
— "Yo see you Mrs. Medford, you should be afraid to come out of your house right now, they playing with alyo Vincentian, they are playing with alyo, me alone can't do it. Me alone ain't do it because if it left to me alone and I could get what is needed. I know by today they could have been looking to pull back them stuff dey. All like Sister Medford ah them need to just disappear".
— "Alyo should have the foundation ah St. Vincent shaking right now and ah them wondering what's next. Some serious anarchy should be happening in St. Vincent until we have proper decent people running SVG in the form of Dr. Friday and his team".
— "There is no longer any peace in St. Vincent. This is war eh. This right now is war. We are in a war and in a war, there are casualties. We need to make some casualties, one way or the other because there are already casualties on our side. There are already casualties on our side, moles? Stamp out the moles ah them too".
Durham-Balcombe represented King at the arraignment before Senior Magistrate Rickie Burnett.
She told the court that her senior, Kay Bacchus-Baptiste, who head the legal team, was before the High Court.
After King pleaded to the charges, Durham-Balcombe asked the court "to stay permanently any proceedings in relation to these charges against my client on the grounds of abuse of process, in particular, the misconduct of the executive".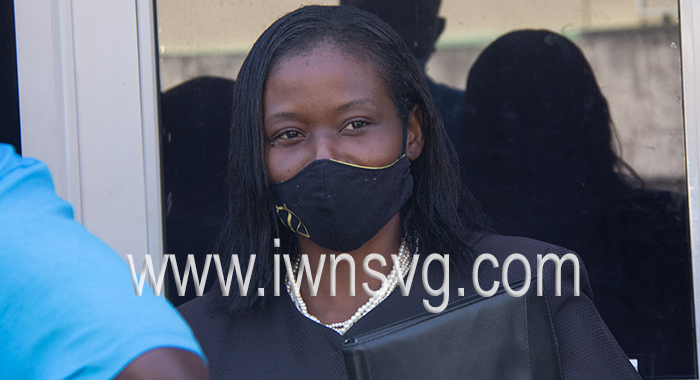 She told the court that the police took King into custody on Friday, March 25, at 9:12 a.m.
"He was electronically interviewed and charged that same day. However, he has been detained in a cell since then. That is well close to 72 hours, having been denied station bail despite the several attempts from us, his attorneys," Balcombe told the court.
"My clients constitutional rights and freedoms have been violated by the state machinery. My client's constitutional right to freedom of expression has been offended by these charges, which are based or laid on a colonial, archaic law, which our former colonisers saw fit to repeal in their own country."
At this point, Burnett asked: "What about St. Vincent and the Grenadines?"
The lawyer said that the laws were still on the books in SVG, "and quite interestingly, a little lesson for the legislature and the executive, it was replaced by a law that is also on our book".
She said that "regional luminaries" in dealing with sedition matters have held that the law is unconstitutional.
"This court may not be able to entertain the constitutional challenge but can hear the abuse of process," Durham-Balcombe said.
The court "has an overriding objective and duty to promote justice and prevent injustice," she argued.
She said that the court has an inherent discretionary power to protect its process from abuse for any given reason.
This, the lawyer said, was sanctioned by the Court of Appeal in the 2014 case involving Vynnette Frederick, a lawyer and former opposition senator.
"So your decision on the application is not curtailed by decisions of other courts. The categories of abuse are not closed; they are various. And the ground which we raise, misconduct of the executive or their machinery, is one of those famous categories."
Durham-Balcombe noted that Section 35 of the Criminal Procedure Code is clear and unambiguous and speaks to the detention of persons arrested without a warrant.
She said that subsection 1 says when a person has been taken into custody without a warrant, other than for an indictable offence punishable by death, the police officer in charge of the station must immediately inquire about why the person is in custody.
The lawyer said she needed to point out these issues as a lot of police officers were in the court.
"It is not a matter of leaving them until they please themselves. The superior must forthwith inquire then decide if a charge can be laid," Durham-Balcombe told the court.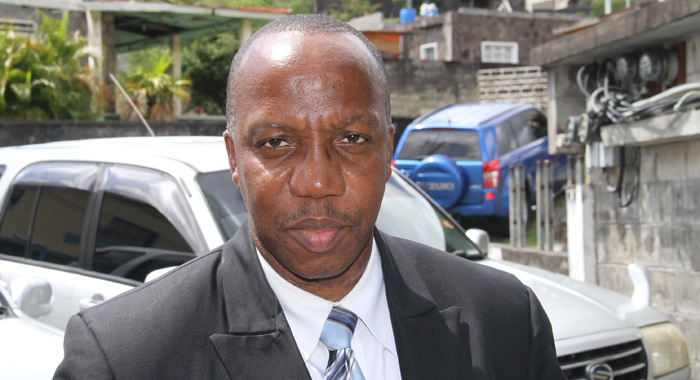 She said that 35(2) of the code said that if the officer, on inquiry, finds there is reason to believe that the detained person has committed an offence but the offence does not appear to be of a serious nature, such police officer "may, and shall if it does not appear practicable to bring such person before a court within 24 hours after he was taken into custody, release the person on him executing a bond, with or without sureties, to appear before a magistrate's court at a time and place to be named in the bond"
"Within 24 hours," the lawyer emphasised.
"But in this case, my client was immediately charged — kudos to the police on that. So where they are holding people for investigation, I have a difficulty with that. The law is clear, you release that person on bond."
The lawyer read in full subsection 4, which states:
"When a person taken into custody is retained in custody, he shall be brought before a magistrate's court at the earliest time practicable, whether or not the police inquiries are complete, and in any event within 48 hours."
She said that the section makes provision for if the day after the person is charged is a holiday.
"It is not for the police to pick someone up on a Friday and hold them all weekend. When the person is arrested you will know if you can bring them within the timeframe," Durham-Balcombe reasoned.
"This has been a violation that has been on-going for far too long… I inquired about my client and I was told that he would be kept there until Monday by the commissioner of police. Nowhere in the law permits my client to be detained at the pleasure of the Commissioner of Police, Colin John."
She said there is no provision that her client must be detained for 48 hours.
"Forty-eight hours is the outer limit. It is the exception, not the rule. It needs to be made clear to the police that they cannot detain persons at will. It is against their constitutional, personal rights. A message must be sent to the officer that a chain of command cannot surmount the rule of law."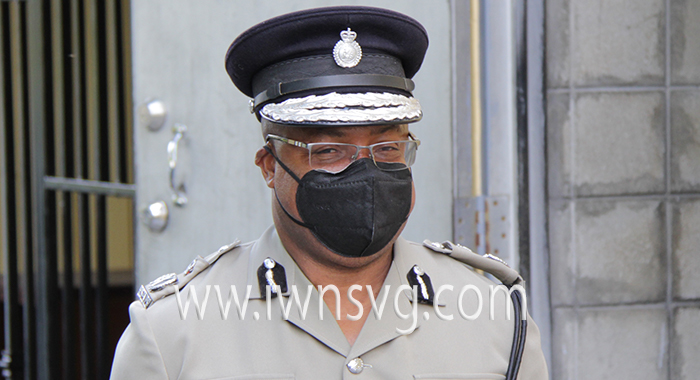 Police chief 'should also have some respect
The lawyer said that a police officer cannot be permitted to omit to act, "in a flagrant abuse of the law".
"The commissioner of police should also have some respect for members and his seniors in the legal fraternity when they are seeking to educate them. That message must be sent as well.
"There is something gravely wrong in this situation where there is a fundamental and deliberate disregard for basic human rights — a gross neglect of the law.
"The integrity of the criminal justice system is in jeopardy and you have the right to stop it and this court should stop it, and with my existence will.
"It cannot be fair for my client to be spited and tortured by the police by detaining him at their pleasure for a not so serious offence as this.
"This court cannot be an accessory to conditional, statutory and human rights violation. And as a result, such proceedings against my client, in the circumstances, must be stayed."
Durham-Balcombe said that if the court was minded she would reduce her submission in writing, with supporting evidence.
The senior magistrate said he would appreciate that, noting that the Office of the Director of Public Prosecution will have to respond at the end he will need to make a ruling.
Durham-Balcombe said: "This court has the power to stay proceedings for any abuse of its process. And part of the process of the court begins with the pre-detention and this pre-detention is a violation of human and basic constitutional rights."
Burnett ordered that the defence makes its written submissions by April 4 and the defence responds by April 11.
He noted that the maximum penalty for the charges against King is five years in prison, and set bail at EC$4,000 with one surety.
The matter was adjourned to April 25.