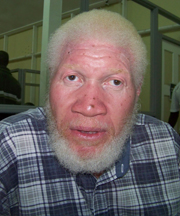 KINGSTOWN, St. Vincent: – While local soca and ragga soca artistes continue to progress, their calypsosian counterparts are becoming complacent.
And, judges of the national calypso competition contribute to the situation, chairman of PanKaiMas Hugh Raguette, told I Witness-News on Friday.
"I think the soca artistes continue to work, putting in time and effort into producing music that can compete with anything produced anywhere else in the Caribbean. Our music, in terms of soca and ragga soca, is certainly going places," Raguette said.
"Calypso: I have to say quite frankly that while there have been one or two outstanding songs, and I don't want to single out any artiste… generally, it has been wanting.
"I personally feel there has been reworking of old melodies, too much of that is happening and some of the lyrics remind you of previously sung calypsos of not too long ago," he further said.
Five former monarchs and several repeat finalists are among the 11 finalists selected to vie for the title of National Calypso Monarch on Sunday, July 5. The reigning monarch, Monique "Princess Moique" Hector, will not defend her title.
"I believe that some calypsonians find themselves in a sort of comfort zone. They have a name; they believe they will always gain selection," Raguette said.
"So, there is no incentive for them to really produce anything of class. They are just satisfied to sing for the competition and if they make the finals all well and good. That is the general attitude that they hold.
"… The judges contribute to that. Because, for the life of me, I cannot understand how people judge calypso year after year and still find themselves selecting calypsos with old melodies and warmed over lyric. It is beyond understanding."
Raeon "Maddzart" Primus, the 2003 soca monarch, performing "Is Me Friend" defeated 14 other artistes and was crowned ragga soca monarch at Victoria Park last night.
Danielle Veira was second with "Ah want me soca" while Shernelle "Skarpyon" Williams took the third spot with his song "Soca Love".
The 2008 monarch, Danielle "Dani O' Ollivierre, did not defend her title.