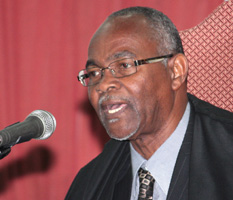 The House of Assembly will not provide Opposition lawmaker Daniel Cummings with the special chair that a physician has recommended for him.
But Cummings told House Speaker, Hendrick Alexander, that the House of Assembly is obliged to provide the special seat to accommodate his injured back.
Cummings, who represents West Kingstown, has said that his back was damaged when opposition lawmakers were physically removed from Parliament two years ago.
Cummings has given to the Speaker a letter from his physician in Trinidad, recommending that he be provided with a special chair.
"I am in receipt of a letter from you which tells me that you are not recommending that I get a chair to be used in this Honourable House," Cummings told the Speaker during a meeting of Parliament on Thursday.
"I want to say, Mr. Speaker, that having served as a manager for about 17 years, and having an understanding of the industrial relations laws, and being a humanitarian, and having had significant training in human resource management, I want to put on record to you Mr. Speaker, that what I put to you was not a request, it was not a begging," Cummings said.
"You have a responsibility, as my employer, to provide for me the conditions necessary to carry out my work in accordance with all the laws and in accordance with all the international agreements signed between our country and the rest of the world," the lawmaker further said.
"I would say to you, Mr. Speaker, that you wrote that letter in haste. And I want to give you credit. And I would pray that you would so rescind it," Cummings said.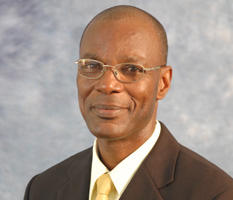 "And in my own experience, Mr. Speaker — I have done this for a number of my employees — people would in their haste write drastic letters and I call them in and I say to you, 'Really, this is not helping your case but I would give you an opportunity. You may withdraw the letter and I would treat it as never having been received.'
"So I give you, with all respect, Mr. Speaker, an opportunity to reconsider and deal not only in a humane way, but in a lawful, sensible, judicious, and I hope, expeditious manner," Cummings said.
The Speaker told Cummings during a meeting of Parliament in May that he wanted some "personal discussion" with him on the matter.
"Yes, I received a letter and it came from your consultant neurosurgeon… And, as you indicated, that you sent a quotation and also I observed the terms and conditions of that quotation."
Alexander further told the lawmaker "this whole matter has some historical perspective.
"And, of course, I acknowledge your situation and I don't think it is the intention of this Honourable House or this Speaker to make the performance of anyone in this House uncomfortable, as it were."
Reports say that at least one legislator has taken legal action over the eviction and the Speaker's response to Cummings' request could have implications for any court battle.