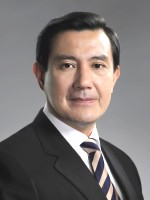 President of Taiwan, Ma Ying-jeou, will visit St. Vincent and the Grenadines (SVG) in August.
The Ministry of Foreign Affairs in Taiwan said on Monday that Ma will make the trip after he attends the Aug. 15 inauguration of the president of Paraguay, Taiwan's only ally in South America.
Ma will also visit St. Kitts and Nevis, St. Lucia, and Haiti.
Officials in Taiwan said Ma's schedule has not been finalised but that he will leave Taiwan on Aug. 11 and return on Aug. 22.
Paraguay's outgoing President Luis Federico Franco Gomez and first lady, Emilia Alfaro de Franco visited Taiwan in May, on which occasion they invited Ma to attend the inaugural ceremony of the new president.