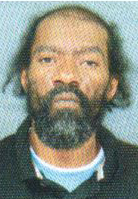 The Police are investigating the circumstances surrounding the death of Andre "Judge" Bowens, 48, unemployed of Ottley Hall, which occurred at Gunn Hill on Tuesday night.
Reports are that the deceased sustained gunshot wounds about his head and body by an unknown assailant(s). He died on the spot.
A post-mortem examination is expected to be performed on the body.
Bowens has had various run-ins with the law and was slated to appear in court this month in relation to a charge of discharging a firearm at someone.