St. Vincent and the Grenadines (SVG) and Taiwan have renewed the Agreement on Agricultural Technical Cooperation "to kick start a new phase of cooperation with the aim to further enhance farmer organisations' production capabilities on certain crops and their management skills".
Taiwan's Ambassador to St. Vincent and the Grenadines, Baushuan Ger, made the announcement last week at an event to toast Taiwan's 104th National Day, which was celebrated on Saturday.
"The Agreement on Cooperation in Information and Communication Technology will also be renewed soon. And the successful implementation of that project will further enhance the efficiency of government agencies," Ger told a gathering of government officials, public sector workers, businesspersons, and Taiwan alumni in Kingstown.
The envoy used the occasion to reassure SVG that Taiwan "has always cherished the camaraderie and genuine friendship developed between our two countries and Taiwan is proud to be one of the major partners along the path of the national development of Saint Vincent and the Grenadines since diplomatic relations were established in 1981.
"Together, we have witnessed many successful joint projects over the past 34 years. We have many memorable stories to tell in the fields of infrastructure, agriculture, health care, ICT, education, human resources development and cultural exchange," Ger said.
He said that more than 50 Vincentians have completed degrees in Taiwan and over 60 young Vincentians are currently studying there.
"Youth is the foundation of a country. Taiwan will continue the scholarships to support Vincentians in the field of higher education," Ger said.
He said that, over the years, the government of SVG has been supporting Taiwan's bid to meaningfully participate in the United Nations specialised agencies and other related international bodies.
Ger noted that in September, Prime Minister Ralph Gonsalves "spoke powerfully again in his remarks at the U.N. General Assembly Debate calling for Taiwan's inclusion in the UN specialised agencies.
"On behalf of my government, I would like to take this opportunity to express our deepest gratitude to the Prime Minister, the government and the people of Saint Vincent and the Grenadines. Thank you for your continued support. Taiwan will never forget your friendship," he said.
Slowing economy
Speaking on Taiwan's economy, Ger cited the International Monetary Fund's purchasing power parity survey in 2014 as saying that Taiwan's GDP per capita stood at US$45,800, the 19th highest in the world.
Also in 2014, the total trade volume the same year reached US$575 billion, also ranking 19th in the world.
"However, in light of the global economic slowdown, Taiwan's economy is now facing issues that need to be tackled to avoid a downturn, especially when our export heavily relies on electronics, ICT and machinery."
He said Taipei has decided to start the Productivity 4.0 Project with an input of US$1.1 billion on 10 key industrial sectors.
The project aims to upgrade the manufacturing infrastructure into a knowledge-based and electronics-ICT-machinery integrated mode of production.
"The new industrial revolution will expect to elevate Taiwan's global competitiveness not only in the field of high-end manufacturing, but also services and agriculture," he said.
Bi-partisan support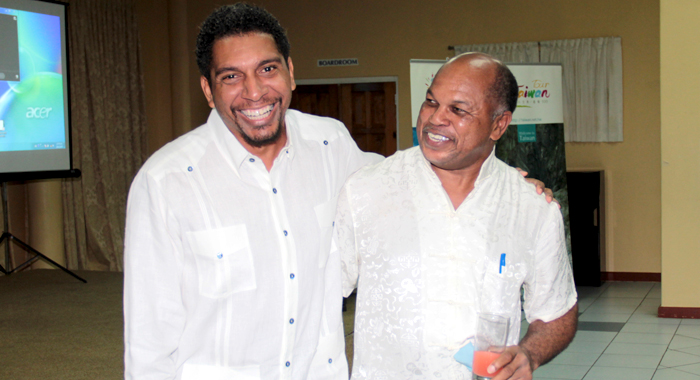 Speaking at the same event, Minister of Foreign Affairs, Sen. Camillo Gonsalves, restated Kingstown's commitment to maintaining the relationship with Taipei.
Chair of the main opposition New Democratic Party (NDP), Sen. Linton Lewis, also said that his party is committed to maintaining the relationship.
Gonsalves said that both Taiwan and SVG have moved from being exploited territories to become nations that are trying to establish post-colonial development states.
"And even though Taiwan is a little further down the development road than we are, they are not so far down the road that they forget when they were in similar positions. And I think that memory and that experience has been immeasurable in its importance in our own conversations with one another," he said.
Gonsalves said that the government and people of both nations have shared a friendship that has been deep and deepening since 1981.
'In this room today, there are professionals who were educated in Taiwan, who speak the language and have a unique perspective on life because of their years in Taiwan. In this room today, we have organisations and ministries that have benefitted immensely from the cooperation between St. Vincent and the Grenadines and Taiwan."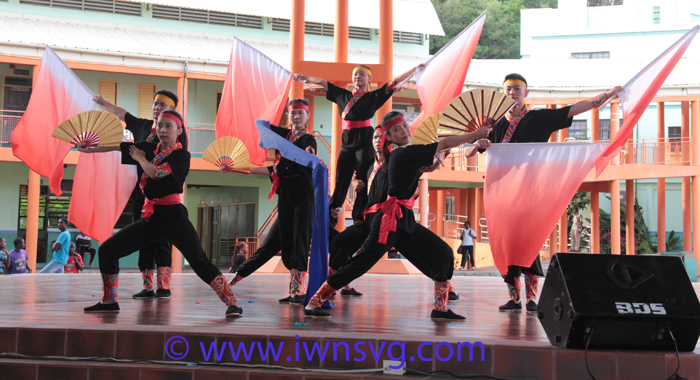 He noted that Ger mentioned the new agreements with the Ministry of Agriculture.
"We have also just approved, in Cabinet, new agreements in the areas of information technology," Gonsalves said.
Speaking of Taiwan's contribution to the development of SVG, Gonsalves mentioned the learning resource centres all across the country, the battle against black sigatoka, the Youth Empowerment Service (YES) programme, infrastructural projects, assistance after natural disasters and, the terminal building at the international airport at Argyle.
On top of those, there are important people to people connections, Gonsalves said.
He said Taiwan often sends cultural acts and medical professionals to SVG.
"… it is difficult to imagine not only our past without Taiwanese development but also our future without Taiwanese development and it is very important to understand that Taiwan is more than a diplomatic ally at this time.
"We consider them to be close and personal friends of the people of St. Vincent and the Grenadines," he said.
'important and worthy partner'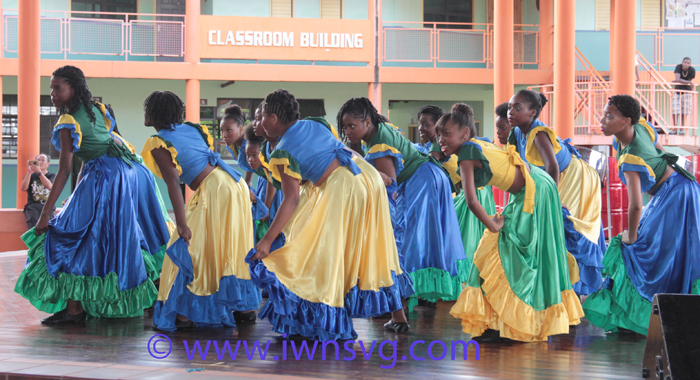 Meanwhile, Lewis said the NDP continues to see Taiwan "as a very important and worthy partner".
"And there is a lot for us to actually unite around insofar as our own cultures and our own history is concerned.
He said his presence at the event is "ample testimony of the New Democratic Party's appreciation of the work that Taiwan has been doing in St. Vincent and the Grenadines since 1981."
He noted that the close working relationship continued through the 17 years of the NDP administration — which ended in 2001 — adding,  "And we will deepen it, we will widen it, having been given the opportunity to serve in office after the next general elections.
Lewis expressed hope that SVG can duplicate Taiwan's experience and use technology to take the nation "into the stratosphere, economically…
"…we hope that as a small nation, we too can use your own experiences as examples that we can learn by and help us to develop as a nation economically and otherwise.
"We are happy to have you here, we look forward to your continued co-operation, we look forward to your continued support and your continued existence here in St. Vincent and the Grenadines," Lewis said.