The main opposition New Democratic Party (NDP) has put the choice before residents of Marriaqua in the upcoming general elections as a continuation of the work of former MP under the NDP, Bernard Wyllie, or the legacy of current MP, Girlyn Miguel, of the Unity Labour Party (ULP)
Wyllie represented Marriaqua from … to 1998, when the incumbent Miguel won the seat, and has been representing the constituency since.
"You know, when I come to Marriaqua and anytime I talk in Mespo or anywhere at all, I cannot mention roads without mentioning Bernard Wyllie," Curtis Bowman, the NDP's candidate for Marriaqua in the upcoming elections told a rally in the constituency on the weekend.
"Bernard Wyllie had a list of roads to be completed in Marriaqua here," Bowman said as he lamented what he described as poor roads in the interior, agricultural district.
"He had the Forty Acres road in Mt Pleasant, he had the road in Richland Park in Girly Corner, he had the road going down by Joy Miller's Gap fix. But unfortunately he was voted out of power," said Bowman, who is making his second bid to become MP for Marriaqua.
"Bernard Wyllie did miracles when it comes to roads in St. Vincent and the Grenadines and in Marriaqua. He put roads where you never imagine roads can go.
"And thank God for Bernard Wyllie and those roads, because if it was not for those roads, we in Mespo could not have gone to town, because when that Ginger Village Road broke away and Ralph Gonsalves refused to fix it, it is that same 'gouti track' that they talk about that we have to travel to get to town."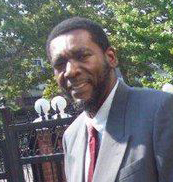 A section of the Ginger Village road, which was damaged during a massive landslide in August 2013, is yet to be repaired.
Bowman said that at a ULP meeting in Marriaqua a few weeks ago, Prime Minister Ralph Gonsalves, and St. Clair "Jimmy" Prince, the ULP's candidate for Marriaqua, urged constituents to support the work of Miguel.
"That is the reason he is giving us. Miss Miguel has failed us for 14 years and Ralph Gonsalves is saying to the people of Marriaqua vote for Jimmy to continue the work of Girlyn Miguel," Bowman said.
"I, Curtis Bowman, I am asking you the people of Marriaqua to vote for me so I can continue the work of Bernard Wyllie.
"So, this is the million dollar question now. Whose work do you want to continue? Do you want someone to continue nothing with Girlyn Miguel or you want us to continue progress with Bernard Wyllie?"
Bowman said the NDP is ready to take St. Vincent and the Grenadines forward.
He spoke of the unrepaired Ginger Village road, saying, "And for that, we are going to get rid of them.
"Imagine, the chief engineer, Brent Bailey, after two years, is now saying to us he is doing a study to see how the road can [be] fixed.
"Can you imagine if the study take two years to start how long would the road take to fix? But I want to say to the Unity Labour Party, have no fear, have no worry, Curtis Bowman and the New Democratic Party will fix that road."
Bowman said that the road from the tank in Belmont to Mesopotamia is the worst road.
"We are going to vote them out for that."
That section of the road is currently under repair.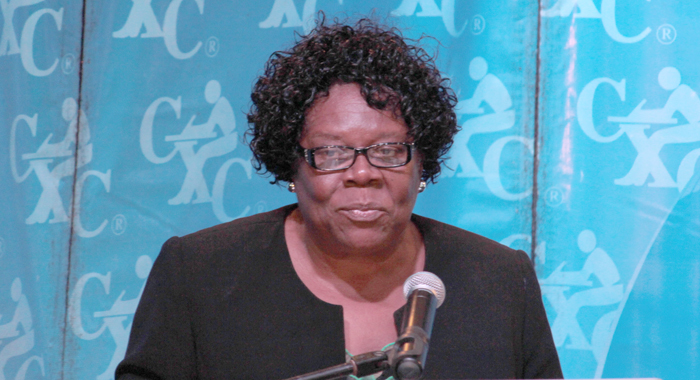 "When you look at Yambou road, when you look at Majorca road, when you look at McMillan road, Montaque, Caruth, Mt Pleasant, Cane End, Evesham road, it is time enough for us to vote out the Unity Labour Party because Curtis Bowman and the New Democratic Party are ready to fix the roads in Marriaqua."
Bowman said that after he spoke about roads in Marriaqua and Carierre, Prince began performing "cosmetic surgery" on the roads.
Bowman said that the NDP will repair feeder roads in the constituency, adding that the bridge in Mesopotamia, across from the police station, has a piece of rope as rails.
"It's a disgrace. It's a disgrace for years, and I want to say to you, the people of Marriaqua, vote for Curtis Bowman and I will fix that. And I am challenging you: when you vote for me and that railing isn't fixed in one month, ask me to resign.
"Even though I have to take the money out of my own pocket, I will fix that because it has been a shame and disgrace for the people of Marriaqua, especially those persons walking to go Glenside and Dickie. It's a health hazard."
He told the meeting that sometime ago, the service station in Mesopotamia was closed and the people of Marriaqua had to go to Arnos Vale to buy fuel.
Bowman told party supporters that when he inquired about why the gas station was closed, he was told that too many students are loitering under the service station after school and it is unsafe.
"But I want to say to you, the people of Marriaqua, that hope is coming. Hope is coming under the New Democratic Party and Curtis Bowman as your representative for Marriaqua.
"It is time enough, it is too long that the people of Marriaqua are without a proper bus shed right here in the centre of Marriaqua. And, I already have an engineering plan to do some work right here in the valley."
He said two engineers, one from Jamaica and another from St. Vincent have looked at the site and a part of the bridge will be covered to make a bus shed.
Bowman noted that there are three secondary schools and primary schools in the area.
"… and when school over and rain come down, where they have to go? They have to go under the gas station to shelter and that is unsafe. It is a health hazard and we, in the New Democratic Party… we are ready to fix that."