A group of New York-based Vincentians originally from South Leeward are banding together to help children in the constituency.
The New York-based South Leeward Community Organisation recently donated school bags to each student at the Questelles Government School.
The students also received stationery, including pens and pencils and notebooks.
"We made sure that every student had a book bag to go back to school in September," group member Jennifer Joseph-Butler told iWitness News recently.
"All the kids who are coming into kindergarten for September, we promise that we are going to send some bags and make sure they have the bags to go back to school," she said.
Joseph-Butler said 288 children at the school received donations.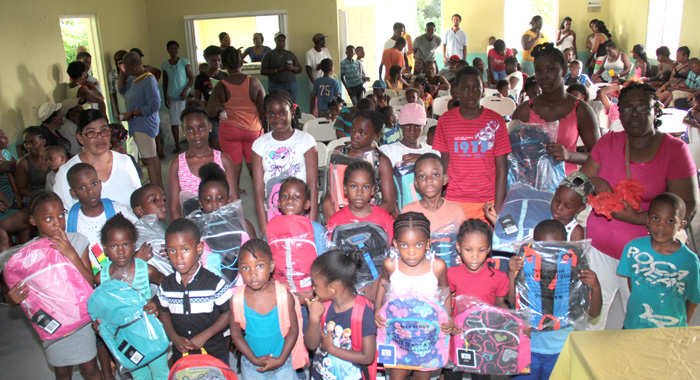 The group plans to make similar donations to each school in the constituency — one annually.
The group also made a donation of clothing to the Lewis Punnett Home, the second donation since November, when they gave household items.
Joseph-Butler is from Rillan Hill and she organised a party for children in the village at the Rillan Hill Community Centre two weekends ago.
She also donated school bags, pens, pencils and erasers to the children.
She said her 10-member group raises monies through fundraisers and receive donations from persons are willing to sponsor a children or children.
They plan to make similar donations next year to children at the Buccament Government School, located at Dubois.