Chair of the Gospel Fest Committee, Pastor Fidel Taylor dedicated last Sunday's Gospel Fest Showcase in Buccament Bay to Ken "Stay" Cruickshank, a long-time supporter of the festival who died suddenly earlier this month.
Cruickshank, a senior musician at Kingdom Life Ministries in Keartons, died April 19, sometime after collapsing during an evangelistic meeting that his church was having in Barrouallie.
Speaking at the showcase, Taylor said that he met Cruickshank in the 1980s after then pastor of Kingdom Life Ministries, Peter Bonadie, had convinced him and his kin to return home from Guyana.
The Cruickshanks, who have Vincentians roots, had a band, Revival Players, in the South American nation.
"And at that time, the church was really struggling for musicians and that's one of the reasons why he was trying to get them home," said Taylor, who back then, was also a member of Kingdom Life Ministries.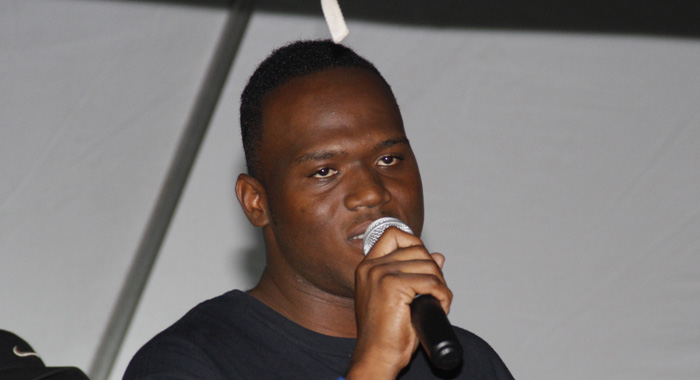 Taylor said he got to know Stay and his siblings and their mother.
"And it is as though we were destined for great things. From that day until recently, we worked together. Every Gospel Fest, he would be there with us preparing the singers in Barrouallie and whoever he could touch to be part of the festival."
Taylor said he was leader of two gospel bands of which Cruickshank was a member.
"I am saying all this to say this is a man who dedicated his life to the service of God. He was faithful to his church, the Kingdom Life Ministries.
"He was not sick unto death. We know that he had an ailment and he went to the hospital, but I expected him to come back. And, brothers and sisters, … it is appointed unto man once to die, so must all prepare to meet our God and this is the message that we bring to you this evening.
"In all the presentations that will take place, it is all about pointing you to our Lord and Saviour Christ," said Taylor, who is now pastor of the Rillan Hill Church of the Nazarene.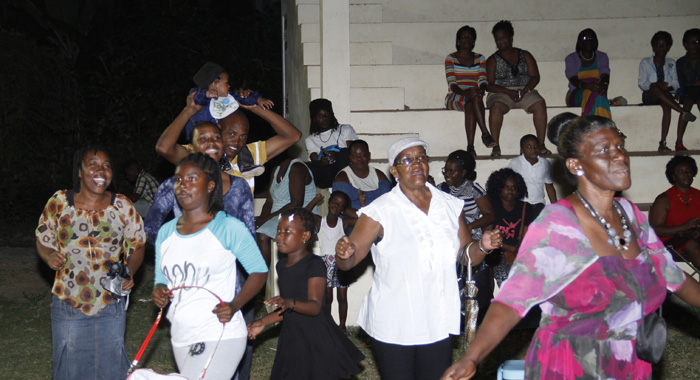 Among the persons performing at the concert was Kenroy Cruickshank — son of the fallen musician — who sang his father's favourite song.
A number of groups from South and Central Leeward performed during the three-hour concert, which came to a premature end around 9 p.m. because of a technical issue that was beginning to affect the equipment.
The concert was staged in conjunction with the Royal St. Vincent and the Grenadines Police Force and the Pan Against Crime Committee.