Vincentian players at the ITF Under-18 tournament taking place at the National Tennis Centre at Villa were outclassed on Tuesday and all suffered elimination from the main draw on another day of tough competition-losing both in singles and doubles play.
Ariel Ryan, the first Vincentian player on court on day 2, was beaten by Jennifer Kida of the United States in straight sets 6-0, 6-0.
At the same time, another Vincentian, Gabrielle Benn, also suffered a straight sets loss to Japan's Sena Takebe, the third seed 6-1, 6-2.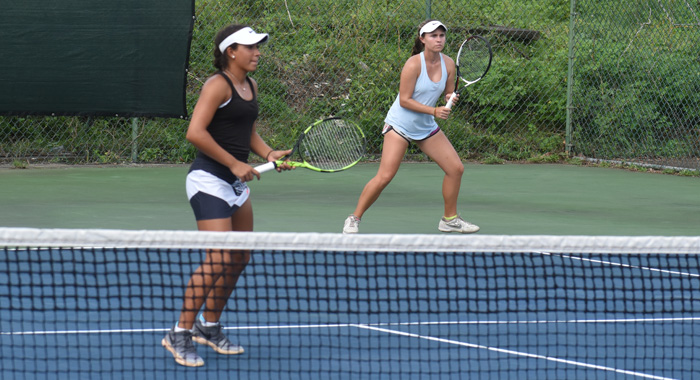 Another Vincentian, Briana Nash, was beaten by #5 seed Sofia Rojas of the United States, 6-0, 6-0 while Alexi Humphrey lost to Valaine Clarke of Jamaica 6-3, 6-1.
In doubles play Amarlia Benn and Gabrielle Benn lost to Willa Breunich and Sofia Rojas of the USA 6-1, 6-2, while Ryan who teamed up with Osenyonye Nwokolo of Trinidad and Tobago lost to Sanaa Hewitt (Barbados) and Miu Yabuta (Japan) 6-1, 6-2.
The tournament is into day 3 (Wednesday) with action in both boys and girls singles and doubles play as Caribbean players battle to stay alive against their more highly ranked international opponents.