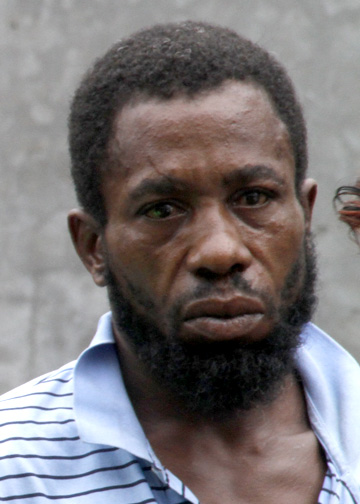 A Dickson Village man on Wednesday asked the court why an attempted murder charge was brought against him when his sister never made a report to the police.
Cassion Pereira will return to court on Monday in relation to a charge of attempted murder of his sister, Tamasia Pereira.
Prosecutors are alleging that Mr. Pereira tried to murder his sister by attempting to chop her to the neck in Dickson Village last week Thursday, Aug. 24.
Ms Pereira reportedly put her hand up in defense and received a wound to her arm.
Prosecutor Elgin Richards objected to bail for the accused man.
He told the court that while the virtual complainant has been discharged from hospital and is in a stable condition, she has expressed fear that the defendant would make an attempt on her life.
But the accused man said that his sister has never made any complaints to the police.
"My sister has never made a report to the station," he said.
"Were you there all the time with your sister?" Magistrate Bertie Pompey, who presided, asked the defendant.
He remanded Mr. Pereira in custody and adjourned and transferred the matter to the Serious Offence Court in Kingstown for next Monday, Sept. 4.