A defence counsel, on Thursday, objected as a prosecutor asked the court that charges be put again to an unrepresented accused, two weeks after he entered pleas on the same charges.
Prosecutor Renrick Cato asked the Serious Offences Court to have Avi King be read again the charge that between June 1 and 4, 2021, at Georgetown, he had in his possession one M-4 rifle, serial number W877775, a prohibited weapon without the authorisation of the minister.
He also asked that the defendant be read again a charge that between June 1 and June 18, 2021, at Georgetown, he had in their possession one Glock 22 pistol, serial number LNL155, without a licence issued under the Firearms Act.
King, 26, a labourer, of Diamonds; and Meshach Dublin, aka 26, "Shane" and "3D", an unemployed Diamonds resident, and Zackrie Latham, 25, a former police constable of New Grounds have been charged jointly and separately with a number of offences related to the disappearance of firearms and ammunition from Georgetown Police Station.
Myron Samuel, 28, self-employed, of Layou, has pleaded not guilty to three firearm and ammunition charges brought against him, allegedly in connection with the missing firearms and ammunition.
At their arraignment on June 20, Latham pleaded not guilty to all the charges; Dublin pleaded guilty to the charges against him while King pleaded guilty to all but one of the charges.
The trio was denied bail, pending sentencing on the guilty pleas, and a bail review last Thursday for Latham.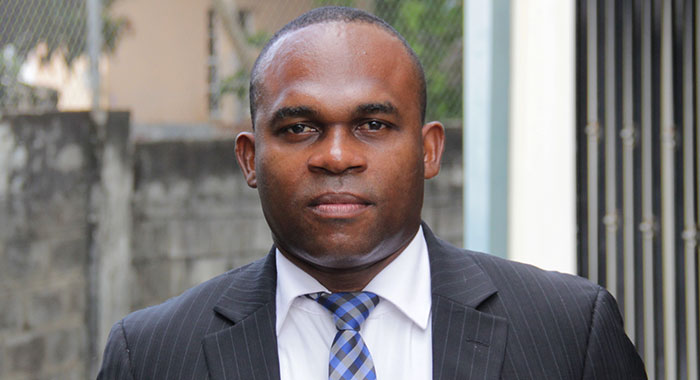 Lawyer Grant Connell is representing the accused men except for King, who does not have a lawyer.
After Cato asked that the charges be put to King again, Connell chuckled and said, "I have never seen that before."
When Connell rose to address the issue of bail for Latham, he said that as an officer of the court, he thought it uncouth for the prosecution to suggest that the charges be put to King again.
"Very uncouth," Connell said, adding that the suggestion gives the defence the understanding that the prosecution was taking instructions from the defendant.
"Because if the prosecution is asking the court to put it back to him, did he make an error?"
Connell said that many things have been said in the court and society "about slippery hills and rotten".
He noted that King is unrepresented.
Chief Magistrate Rechanne Browne, who was presiding, said she was aware that King was unrepresented and said she would address the prosecution's application.
Browne said that maybe there has been an indication, but Connell said he could not understand how King could have made an indication to the prosecution.
"I don't know that," the chief magistrate said.
Connell said that King has to address the court and that the prosecution cannot make the submission that he did.
"It jeopardises a fair trial," Connell continued as the magistrate repeatedly told him that she would deal with the matter and urged him to move to the bail review.
Connell said that there is no bail review for King, adding that as an officer of the court, when he sees certain things, he has to address them.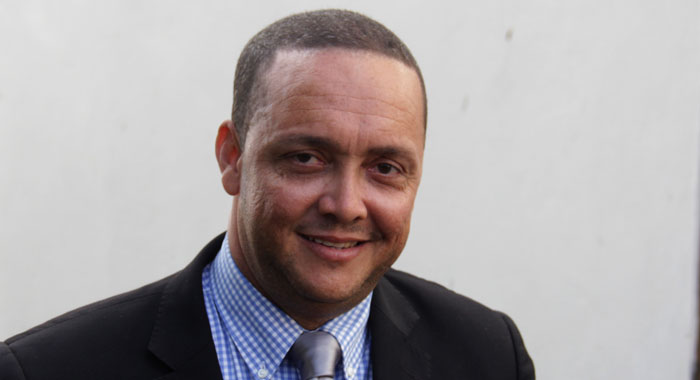 The chief magistrate said she would make arrangements to have a counsel have a word with King so that the information would be clear.
Connell said he does not comment on investigations that are sub judice but as an officer of the court, he witnessed certain things that a lawyer might be able to help with.
The chief magistrate told the lawyer that she appreciates his practice and that is how it should be done.
She said she would have someone act as a friend of the court to interface with King and it would take place before his next hearing so anything that he is concerned about could be addressed.
The lawyer responded, saying that he was taking it that as of that day there would be no intervention from the prosecution.
The chief magistrate said she was not aware of any such intervention.
Connell asked if the friend of the court "could come from today and be between the prosecution and the defence".
The chief magistrate said she would make arrangements, adding that she values her word very strongly.
Connell persisted, adding: "When counsel says things are rotten in St. Vincent, things have to die first. There must be a legal injury; there must be a carcass, and then rot. Just don't rot overnight."
The men return to court on Thursday, July 8.