The Tourama/Overland Government School partnered with the Forestry Department — North Windward Range to celebrate International Education Day with a tree planting exercise at the school on Tuesday.
Each grade from kindergarten to grade six participated in the event in which 54 ornamental plants were planted.
Principal of the school, Sheril-Ann Woods said there are many benefits to be derived from the trees.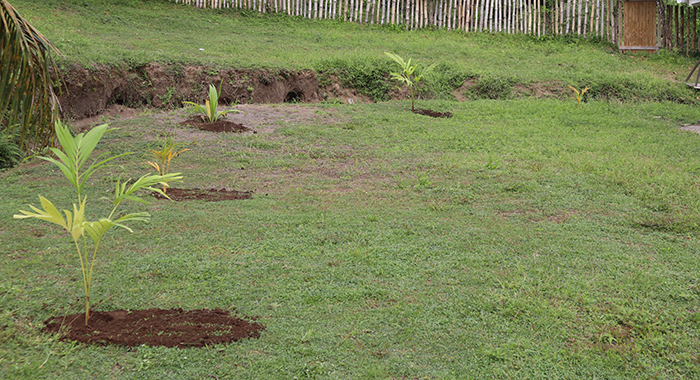 "The trees are useful for beautification purposes as well as to prevent the soil from eroding. We use them for shade and we also use them to make the environment visually appealing," she said.
Woods thanked the Forestry Department — North Windward Range, for their contribution of the ornamental plants, which included hibiscus, buttercup and oleander as well as three different types of palm trees — fan, royal and cane.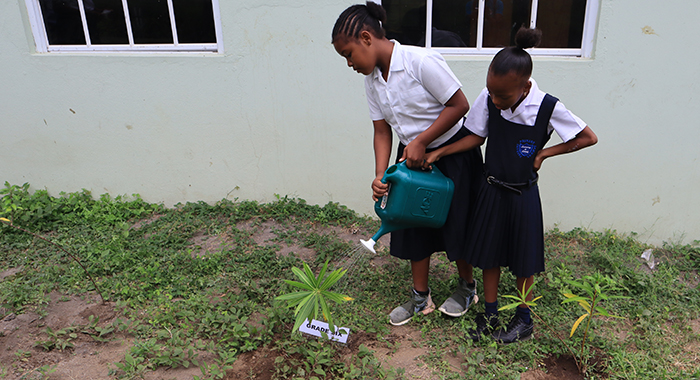 Woods said, "We realise that in terms of breathing, oxygen …, we need plants and we need also to have authentic teaching and learning experiences so the children were also involved in this process."
Forestry officer Felicia Baptiste, who is responsible for the range from Rabacca to Vitoria Village in Old Sandy Bay described the event as "a success".
To further commemorate the day, the school has embarked on a reading extravaganza, in which it plans to read 100 books in one week.