The Arnos Vale Basketball Club held a three-day basketball series between The Playaz Youth Academy and The Arnos Vale Heatseekers, with a game each night from June 2-4.
On the first day The Playaz Youth Academy won 59-54 but The Arnos Vale Heatseekers stormed back in the second game, winning 59-25 to level the series drawn.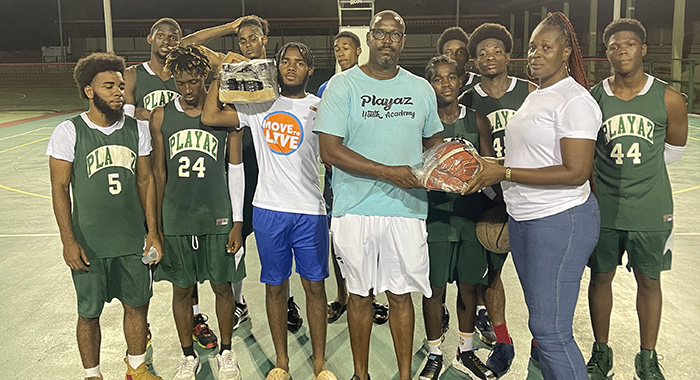 Then, on the final day, Arnos Vale Heatseekers were able to grind out a tough victory 47-32 to win the series.
The Heatseekers received a case of drinks sponsored by Coreas Distribution, along with two 2 basketballs from the St. Vincent basketball federation (SVGBF).
The Playaz Youth Academy received a case of drinks sponsored by The Coco-Cola Company, along with two basketballs from the SVGBF.