Lornette "Fya Empress" Nedd  has won the 2023 Calypso Monarch competition singing "The Price of Neglect", a song highlighting the importance of a communal approach to child-rearing.
In securing the crown at Dimanche Gras, at Victoria Park, Fya Empress did the double this year, having won the Queen of Calypso title in June.
The song used what is said to be the African proverb "it takes a village to raise a child" as its hook and reasoned that neglected children would often engage in deviant behaviour in an attempt to get the attention of the society.
"A child who only knows neglect would grow to hate and disrespect/ And that is why the next African saying warns (it warns)/ …
"A child who is not embraced by de village will learn to wreck, to loot and to pillage, and will burn it down … (just to feel its warmth)!" the artiste sang.
Fya Empress' almost flawless execution of the song might have given her the edge over Shena Collis, an artiste who also exhibited crisp voice and diction as well as strong lyrics.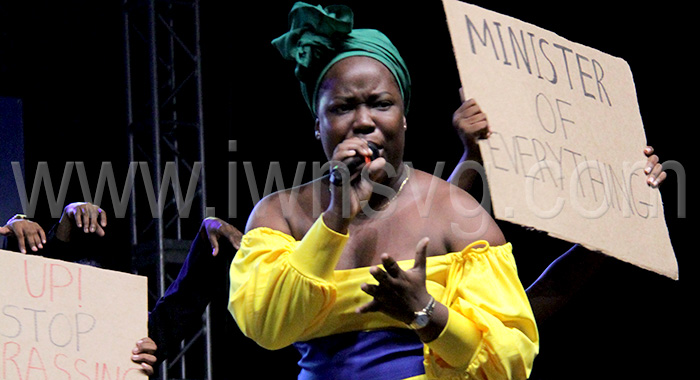 Collis' outcome might have been affected by a glitch at the beginning of her performance, when the stage management failed to turn on the lights at the time the artiste had planned.
As a result, an actor who was part of Collis' presentation repeated a Spiritual baptist-themed warning, filling the void.
It was a full three minutes before Collis began to sing her song. However, contrary to what some patrons might have thought, each artiste had 10 minutes rather than nine to make their presentation, meaning that Collis' performance did not go beyond the allotted time.
Collis saw her best year in the national competition singing a political commentary for the first time in her six years in the calypso arena.
She outperformed Phylcia "Nubian Empress" Alexander and Shaunelle Mc Kenzie, a former national monarch and Queen of Calypso, who placed second and third respectively in the Queen of Calypso competition last month.
At Sunday's finals, as was the case in June, Alexander sang "Reckless Driving", a song about reckless behaviour, including by minibus drivers, people engaging in irresponsible sexual behaviour and the high cost of living.
She failed to feature among the top four of the 12 finalists, while Shaunelle's "Who to Blame" earned her fourth place.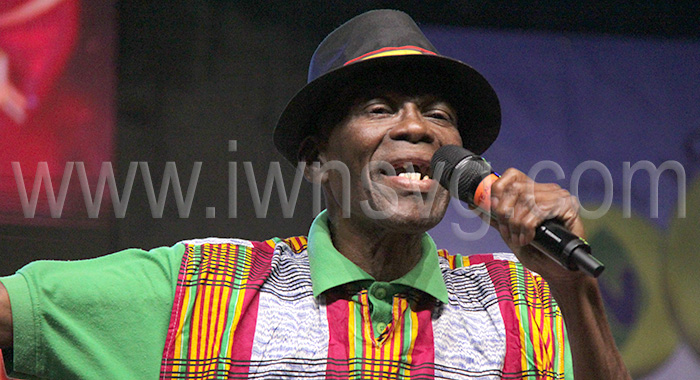 Third place went to Glenroy "Sulle" Caesar, who sang "We Outside".
Also absent from the top ranks was Maxwell "Tajoe" Francis, the defending champion, whose "Letter From Behind The Wall" left many of his fans disappointed.
The song was a warning by an imprisoned man to those on the outside to conduct themselves so as to avoid becoming prisoners.
One Tajoe fan at Sunday's show quipped that the artiste was singing for the fourth time, "Memoirs of a Drug Addict,", which won him his first Calypso Monarch crown in 2011, when he sang about "Suzie", who became addicted to cocaine at age 14.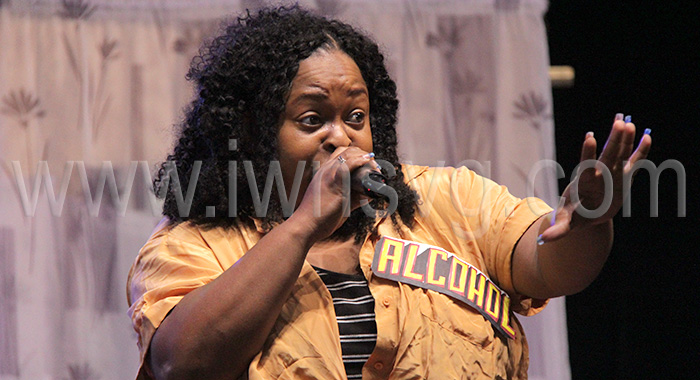 Meanwhile, Shaunelle was one of three members of her family to feature in Sunday's finals.
She was joined by her younger brother, Omani Cupid, whose "My Time" copped the Junior Calypso Monarch competition last week.
The siblings were joined in the finals by their father, Gosnel "GC" Cupid, who was participating on his birthday and sang "Crisis".
The other finalists and their songs were:
Bernard "Reality" White — "I Am Calypso"
Carlos "Rejector" Providence — "Play The Anthem More"
Cleo "Cleopatra" Hendrickson — "Gun Violence"
Robert "Patches" Knights — "Do The Right Thing"