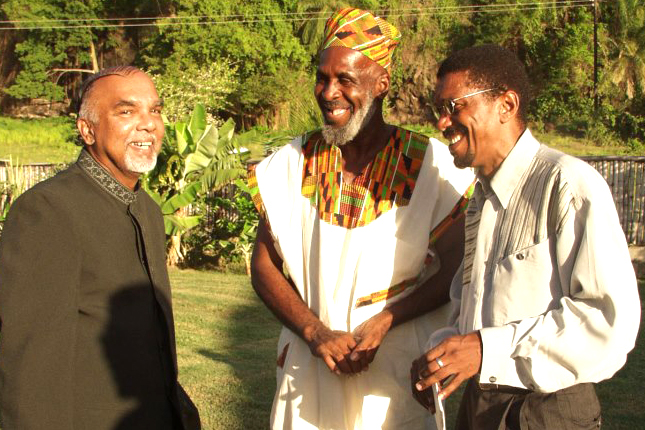 KINGSTOWN, St. Vincent, April 16, IWN — Social activist Caspar London died at 11:15 p.m. Thursday, one day after his right leg was amputated in his fight against diabetes-related conditions and a heart ailment.

He was 68.

London died in hospital in Kingstown but had earlier travelled to Cuba for medical treatment, where other complications were diagnosed.

He was a columnist with The News newspaper.

Political activist Jomo Thomas, a columnist with The Vincentian newspaper, told I-Witness News that London was an anti-imperialist, anti-colonialist force, who taught him Marxism.

London's defiance in the face of a beating by of heavy-handed police officers during a visit of Princess Margaret of Britain to this country left a last impression on Thomas, who was then a boy.

Thomas, who was in primary school when the princess visited, said that students lined the Richmond Hill Playing Field and London and others protested the presence of the princess in this country.

"The state took unkindly to that and beat him. London, in defiance, held on to his placard no matter what the police did," Thomas said.

"That was my earliest impression of him as an anti-colonialist, anti-imperialist fighter," Thomas said of London, whom he also described as "the bravest man I ever met".

He further said he and London were involved in the Youlou United Liberation Movement (YULIMO), a Marxist-Leninist political movement here that emerged in the 1970s.

The two were also involved in the publication of the "Freedom" and "Justice" newspapers in the 1970.

Thomas said that many people do not know or might have forgotten that London contested the North Windward seat for the United People's Movement in 1979.

"He was a very highly opinionated man who came from humble beginnings. In fact, I am not sure he ever attended secondary school," Thomas said.

He said London read a lot and had an expansive library.

"He was one of the more enlightened voices and has a clear understanding of the world. He was uncompromising when it came to the oppression of black people," Thomas further said.

"St. Vincent is a little smaller because of his passing," he further stated.

Correction: In an earlier version of this story, we quoted Thomas as saying London was the "greatest" man he had ever met. Thomas actually said London was the "bravest" man he had ever met.