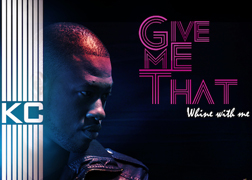 KINGSTOWN, St. Vincent, April 22, IWN – MMG Productions has released its first song for 2013, a ragga soca track, "Give Me That" (Wine With Me), featuring KC –Kevin Charles.
This gifted young artiste comes from Union Island in the Southern Grenadines, which has also produced talents in the persons of reggae artiste Qshan Deya and basketball star Adonal Foyle.
"Give Me That is written by Ian "Kojo" Corbin, Kevin Charles, and Adrian Bailey and is produced by Adrian Bailey and Kevin Charles, in collaboration with Stadic Productions, Sky Jamz and MMG.
Click here to download "Give Me That".