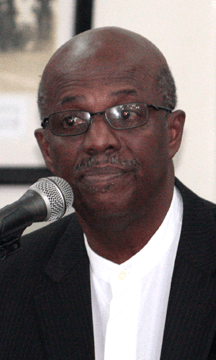 Three lawmakers — one Government and one Opposition — spoke in Parliament last week of starkly different experiences at the Milton Cato Memorial Hospital, the nation's premier healthcare facility.
Opposition Leader Arnhim Eustace, speaking on Thursday, said a patient he visited at the hospital said he was happy to see him because the patient's bed sheet would get changed.
Eustace said the patient told him that his sheets had not been changed for two days.
The Opposition Leader further said the sheets on the patient's bed were changed a few moments after his visit began.
But Minister of National Mobilization, Frederick Stephenson, told Parliament that he was well taken care of when he was warded at the hospital this year.
"Mr. Speaker, I listened to the debate and I felt very disturbed when I listened to the representative of the West Kingstown speak so ill of the … Milton Cato Memorial Hospital.
"Mr Speaker, in February of this year, I spent eight wonderful days at Milton Cato Memorial Hospital. The nurses, the doctors, all the health care professionals there took excellent care of me, Mr. Speaker and I can say you do not get that kind of treatment anywhere else in the region. We have excellent professionals there and I am sure they are disgusted with the remarks made by the Honourable Member for West Kingstown [Daniel Cummings]".
Cumming had spoken about the deterioration of the health of a diabetes patient who went to the hospital.
"Mr. Speaker, I stayed on the ward, I looked and I saw what the nurses and the doctors did to the patients there. They didn't do it any different to me than they did to anybody else. Not one of them called me 'Minister'. They came to my room and they said 'Mr. Stephenson'," he said as he recounted his hospitalisation.
"They didn't give me anything different than what they did to the other patience there. I ate the food at the hospital …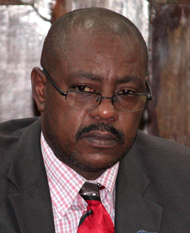 "Excellent food was being served there at the Milton Cato Memorial Hospital. They changed the sheets everyday. I saw that because I walked through the ward and I saw that. And a young man from Biabou who was on the ward could attest to that, because he was in a wheelchair and he realise that I couldn't walk about and he came to see me every single day. I am proud of the services at the Milton Cato Memorial Hospital," Stephenson said.
But North Leeward Representative, Roland Patel Matthews, said his 2-year-old son had to wait six hours before receiving medical attention when the District Medical Officer (DMO) referred the child to the MCMH as an emergency case.
"Some consideration should have been given to ease the pain of Vincentians," Matthews said during the debate on loans of EC$208 million (EC$1=US$0.37) for the construction of the Argyle international airport
"Some people talk that we are mentioning isolated cases," Matthews said in reference to other opposition parliamentarian comments about persons' experiences at the hospital.
"I was sent to the Milton Cato Memorial Hospital with my 2-year-old-son and sat there for six hours. The DMO sent me there as a case of emergency," he said.
But Minister of Foreign Affairs, Sen. Douglas Slate, a former minister of health, said, "You really don't understand."
"Yes, I do understand," Matthews, responded.
"Are you saying that the District Medical Officers don't know what they are doing? Why would they send somebody, a young child, to Kingstown — 'Tell Mr. Matthews the ambulance is occupied at the moment, he would have to carry this child at once.' So, what does that mean? Isn't that an emergency? Tell me. Maybe not to you, but to the doctor," Matthews said.
"You need a little brushing up too," he said to Slater, a physician.
"You've been out of it too long. That is why you are thinking differently from the DMO," Matthews said to Slater, who has been a Parliamentarian since March 2001.