Miss Carival 2013, Miss Dominica, Leslassa Armour-Shillingford, says that while each contestant wants to win the pageant, she didn't expect the she would take the crown.
She, however, told reporters after her crowning Friday night that she was "excited" that she came out on top.
"I really didn't expect to win. Everybody comes here hoping to win, putting their best foot forward, but the competition was so tough, I knew it was anyone's game and that I would have to bring my best if I wanted to succeed. And so I did," she said.
Armour-Shillingford also won the Interview, Talent, and Evening Gown segments of the show, which brought together 10 beauties from across the region at Victoria Park.
Full results:
Miss Carival 2013: Miss Dominica, Leslassa Armour-Shillingford
1st Runner-up: Miss St. Kitts and Nevis, Zinga Imo
2nd Runner-up: Miss St. Vincent and the Grenadines, Shara George
Best Swimwear: Miss St. Vincent and the Grenadines, Shara George
Best Talent: Miss Dominica, Leslassa Armour-Shillingford
Best Evening Wear: Miss Dominica, Leslassa Armour-Shillingford
Best Interview: Miss Dominica, Leslassa Armour-Shillingford
Miss Congeniality: Miss Dominican Republic, Rosa Martinez
Most Community Spirited: Miss Dominican Republic, Republic Rosa Martinez
Most Photogenic: Miss Dominica, Leslassa Armour-Shillingford
(Click for "Results in photos")
Among Armour-Shillingford's supporters at the show were her former classmates at the Girls High School (GHS) in Kingstown, where she spent 2008 in Forms 4 and 5.
She said that she initially didn't know here former classmates were there.
"But one of my friends came backstage and told me there was a group of people in the front cheering for me. And the support was great. I really want to thank the Vincentian population for being so positive for my performances."
(Read also: Showers dampen ambience at Miss Carival show)
Armour-Shillingford told reporters that because of mother's job in the tourism industry, she has had to live and go to school in different countries.
She said her experience at the GHS, "was extremely positive".
"It was my first time in an all girls school so a very different environment but I enjoyed it and I've made some of my best friend here in St. Vincent even though I was here for such a short space of time," she said.
Her talent, about domestic violence, was a combination of performance poetry, and creative dance.
Asked what made her think her talent piece would be different at Miss Carival, Armour-Shillingford said:
"I choose my talent from what I am feeling and to me, domestic violence is very dear to my heart. I have experienced domestic violence in my home and so it was definitely something I wanted to speak out about and share that message.
"So, the fact that it was really coming from within is what really helped me secure that prize, and also the mix between performance poetry, creative dance as well as ballet on point, I think was a nice combination that knocked many pageant stages I have seen."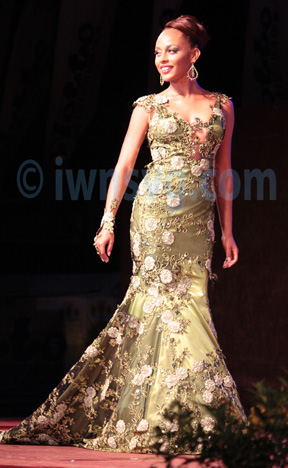 In the interview segment of the show, the Dominican beauty was asked:
"You have been educated in different countries, how has this impacted your school experience?"
She responded:
"It has definitely impacted my experience in a positive way. It allowed me to understand that I was an outgoing person and better know myself as the being I am. It also allowed me to experience many different cultures, like St. Vincent and the Grenadines and the lovely people they have, as well as people in Haiti, in Barbados, Canada and Dominica. And all of these have made me the person I am today, which is a very outgoing person, a warm hearted person."
Her second question was: "If you had the chance to change something in society, what would that be, and why?"
The 19-year-old administrative assistant responded:
"Today, I find that the youths of our Caribbean region and internationally as well lack respect and therefore I will change the amount of respect we show to one another in our society. Why I say this is because at the age of nine, I remember distinctly the need to say good morning to everyone you see. Nowadays, that's no longer the norm. In such a short time, we have lost our moral compass and this is very alarming to me. Therefore, I see it essential to our development and our unity to gain this respect which we once had."
Before Miss Carival, Armour-Shillingford contested the Miss Dominica and Miss Caribbean World pageants.
She will compete in the Miss Jaycees and Miss Caribbean Culture pageants in July.
Asked how Miss Carival has helped, she said, "It just prepares me more to know what regional pageants are like and just being on the stage can never hurt. That always prepares you for being on the stage the next time."
Armour-Shillingford's winning gown was designed by her chaperone, Carla Amour, and made by Sara Lavia, a seamstress in Dominica.
(Follow us on Facebook or Twitter for latest breaking news out of St. Vincent and the Grenadines)