Vincy Mas 2013 culminated on Tuesday amidst intermittent showers generated by Tropical Storm Chantal, which affected several countries in the region.
Thousands of masqueraders crossed the stage at Victoria Park as they competed for the EC$50,000 cash prize that the winner of the title will receive this year — 50 years since the competition began.
An even larger number of spectators lined the streets of Kingstown to observe the parade as drinks and food vendors tried to capitalise on the influx of persons in the capital city.
And, as the competitions ended and as masqueraders dumped their costumes, a large number of persons joined in for the final laps of gyration around the city before saying adieus to Vincy Mas 2013.
There were some initial concerns about whether the parade will take place as a tropical storm watch, which came into effect Sunday night, continued Tuesday morning.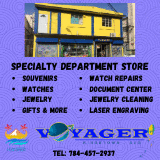 But the National Emergency Management Organisation (NEMO) announced around 10 a.m. that the storm watch had been discontinued and the Carnival Development Corporation said the Band of the Year competition would begin at noon.
By 6 p.m., forecasters said that the weather system was moving away from St. Vincent and the Grenadines.
Mardi Gras was not the only Carival show to be adversely affected by bad weather.
Junior Carnival, originally scheduled for June 29, was postponed to July 4 because of torrential rains.
Rain also interrupted the Miss Carival show on June 8 for about an hour and also fell during Dimanche Gras on Sunday and the Miss SVG pageant on June 1.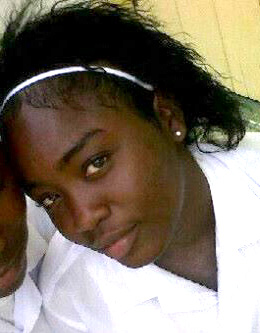 But the festival was not all fun and happiness as tragedy struck during J'ouvert on Monday when 17-year-old Camillia Trimmingham of Diamond, a student of the St. Clair Dacon Secondary School,
died after being crushed by the wheel of a truck that was providing music.
Details surrounding the incident are still unclear, but an eyewitness told I-Witness News on Monday that he saw the wheel of the truck on the teenager's torso.
"I could believe what I seeing," the eyewitness said.
"I moved away. I couldn't look at that," he said in reference to the observable injuries that the teenager suffered.
I-Witness News understands that the teenager was taken to hospital, where she died.
Also, a police officer, Sunil Barker of Penniston, was shot on Monday.
However, the circumstance surrounding the shooting and the extent of his injuries are still unclear.
Further, in an incident unrelated to the carnival celebration, Larry Stowe died in hospital in Bequia on Monday after being electrocuted at a dive shop that he operates on that Northern Grenadine island.
Ron Williams, another owner of the dive shop was treated and discharged.
(Check out the right hand margin of this page for extended coverage of Vincy Mas 2013)