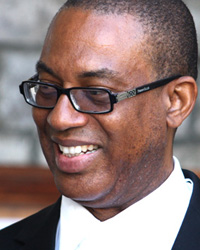 Persons are arrested while they are sleeping. So what is wrong with arresting opposition senator, Vynnette Frederick while she is having lunch?
This was the essence of the response by Director of Public Prosecution (DPP), Colin Williams to criticisms by former Attorney General, Parnell R. Campbell, QC, about the arrest of Frederick while she was having lunch on July 11.
Campbell, speaking on his weekly television programme on Monday, also questioned the morality of the decision to bring nine charges against the senator hours after a court threw out six charges against her.
The former MP under the New Democratic Party, to which Frederick also belongs, said that not everything that is legal is morally right.
"To me, what he is saying it is legal but he would not have done so…" the DPP, however, said of Campbell's comment.
"This is the same man who lie down in front of a police vehicle saying these things," Williams said of the lawyer who had lain on the ground infront of a police vehicle in an attempt to prevent the state from deporting one of his clients.
"So he would do anything, according to him. That is what he is saying. But, I have no problem with Mr. Campbell feeling strongly about it. I have no problem with his position," the DPP further said.
Campbell also said that there was no reason for the police to arrest Frederick at a restaurant –where she was having lunch with her lawyers, political colleagues, and relatives.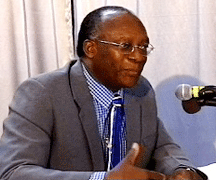 Campbell said he was not saying this because Frederick is a lawyer, senator, or from a prominent family.
"It is those same things that they are saying that she is special, so you shouldn't do that. Do that to ordinary people. If a person is not a lawyer, if they are not a senator, if they ain't come from good family, deal with them like that but not people who come from good family, or who is a lawyer, or who is a member of Parliament, or who is my friend.
"That is what I understand Parnell Campbell to be saying, and that is what I understand the Bar Association to be saying as well," the DPP said.
"There is no difference between Vynnette Frederick and hundreds of other persons who police go and arrest," the DPP said, adding that persons are even arrested while they are sleeping.
"They didn't go like a thief in the night, as the expression is, and take she out her bed, grab her under the cover of darkness," he said of the senator.
"If they had done so, you would hear, 'Oh, they come like a thief in the night.' You would always hear complaints," he further said.