(See videos in post)
"You would appreciate that we wouldn't want to be caught twice in a matter of a few days not being able to provide information." – Howie Prince, director of the National Emergency Management Organisation (NEMO).
On Dec. 27, in the wake of the trough system that caused nine deaths and widespread destruction in St. Vincent on Christmas Eve, Director of the National Emergency Management Organisation (NEMO), Howie Prince, said trough systems do not give indication of their movements.
(Watch video below)
http://www.youtube.com/watch?v=DLfNF2-R0o8
However, when asked on Monday, Jan. 6, how his office was able to warn Vincentians, almost two days in advance about another trough system that was likely to affect the country later that day, Prince said that the science is improving.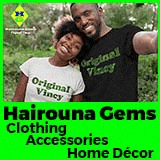 The weather report provided by the Government's Meteorological Office at the E.T. Joshua Airport at 6.m. on Dec. 24, 2013, clearly said that a trough system was affecting the country.
The report was broadcast on at least one radio station, the state-owned National Broadcasting Corporation.
Prince said that no one was on duty at NEMO when the weather system began affecting the country on Christmas Eve.
However, NEMO's staff was mobilised that same evening and has remained active since.
The trough system also left extensive damage to housing and public infrastructure.
http://youtu.be/b9XAfgXZAxA