Results at a glance:
Miss Easterval 2014: Miss Union Island Phillis Dember
First Runner-up: Miss St. Lucia Racquel John
Second Runner-up: Miss Barbados Tiffany Godridge
Best Swimwear: Miss Barbados Tiffany Godridge
Best Talent: Miss Union Island Phillis Dembar
Best Evening Wear: Miss Union Island Phillis Dember
Best Interview: Miss Trinidad Curlissa Charles
Best Cultural Wear: Miss St. Lucia Racquel John
Miss Photogenic:  Miss St. Lucia Racquel John
Miss congeniality: Miss St Vincent Kizzy-Ann Black
The other contestants were Miss Canouan Melcia Antoine, and Miss Grenada Renisha Wells.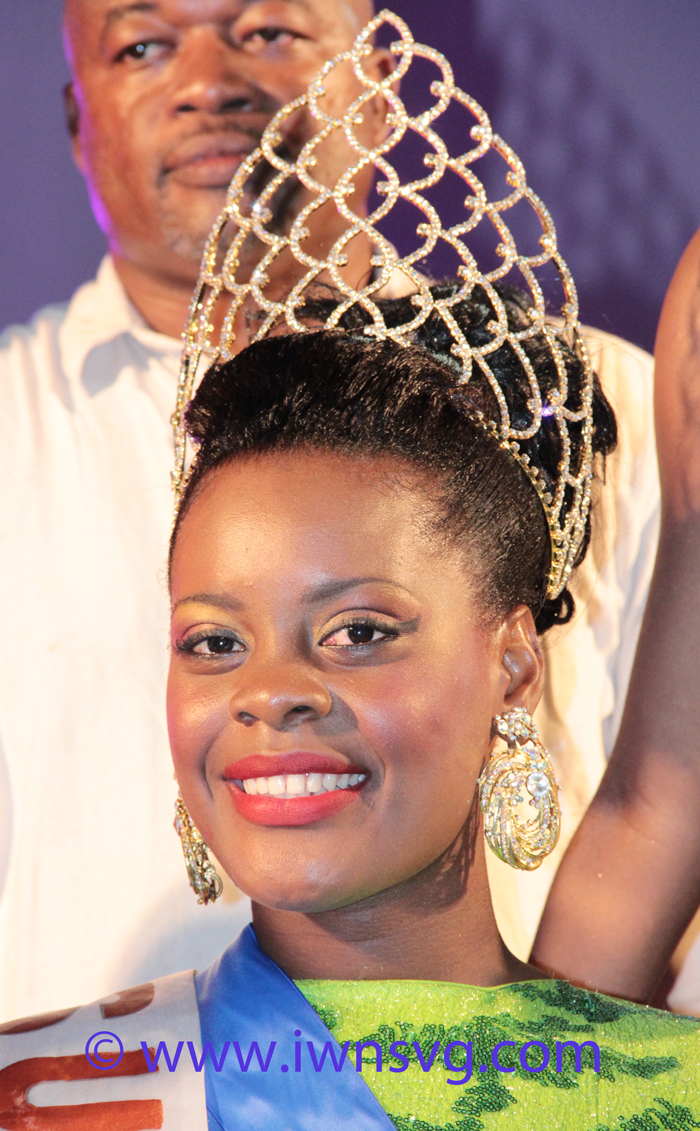 Union Island won the Miss Easterval crown Sunday night after several years without a victory in the regional beauty pageant that the southern Grenadine island hosts annually.
"[It] feels great, because we haven't won it in a long time," Miss Union Island Phillis Dember told reporters shortly after her crowning in Ashton.
The 20-year-old woman, who was Second runner-up in Miss Rural SVG 2013, delivered on her promise to patrons of "an experience that is second to none".
She went on to defeat the six other contenders to the Miss Easterval crown, including first runner-up, Miss St. Lucia Racquel John, and second runner-up, Miss Barbados Tiffany Godridge.
"This is the heat, you will see the fire. You will feel the heat of Miss Union Island, Phillis Dember," she told patrons in her introductory appearance, at the show, which began at 10:30 p.m., 90 minutes after the advertised starting time.
On her way to victory, Dember also swept the Talent and Evening Wear categories of the show.
Her talent began with a brief speech about violence against women, and culminated with a well-executed rendition of Lornette "Fya Empress" Nedd's calypso, "Woman".
Dember wore a Kimon Baptiste designed gown, which, according to the description given during the show, "pays tribute to mother earth".
The green gown hugged Dember's body down to the knees then opens into a full flare. The back of the gown opens from the nape of her neck, then flows down to her waist.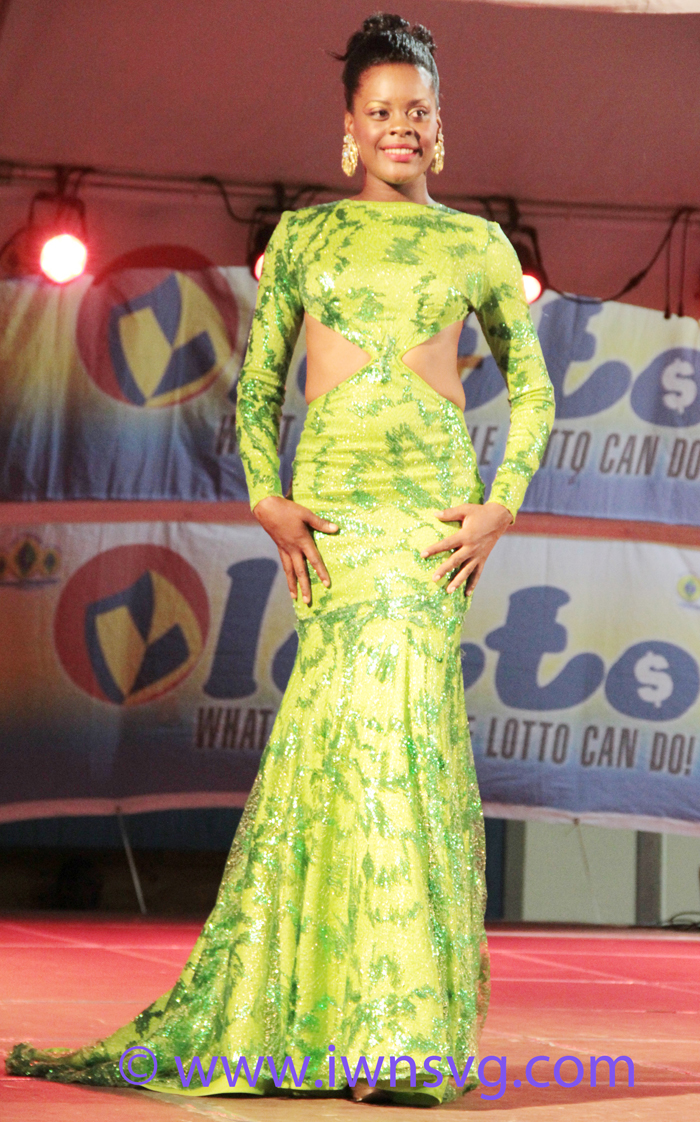 Dember said that she felt  "excited" to be crowned Miss Easterval 2014, adding that she was confident that that she would secure a victory for Union Island.
"I knew that once I did what I had to do and I did it well I could overcome any obstacles…" she said, adding that members of the community helped her to prepare for the show.
She also told reporters that she has no plans for future beauty contests.
First Runner-up, Miss St. Lucia Racquel John also won the Cultural Wear segment, wearing her national wear, "La Belle Creole" (The Creole Beauty), and was also adjudged Miss Photogenic.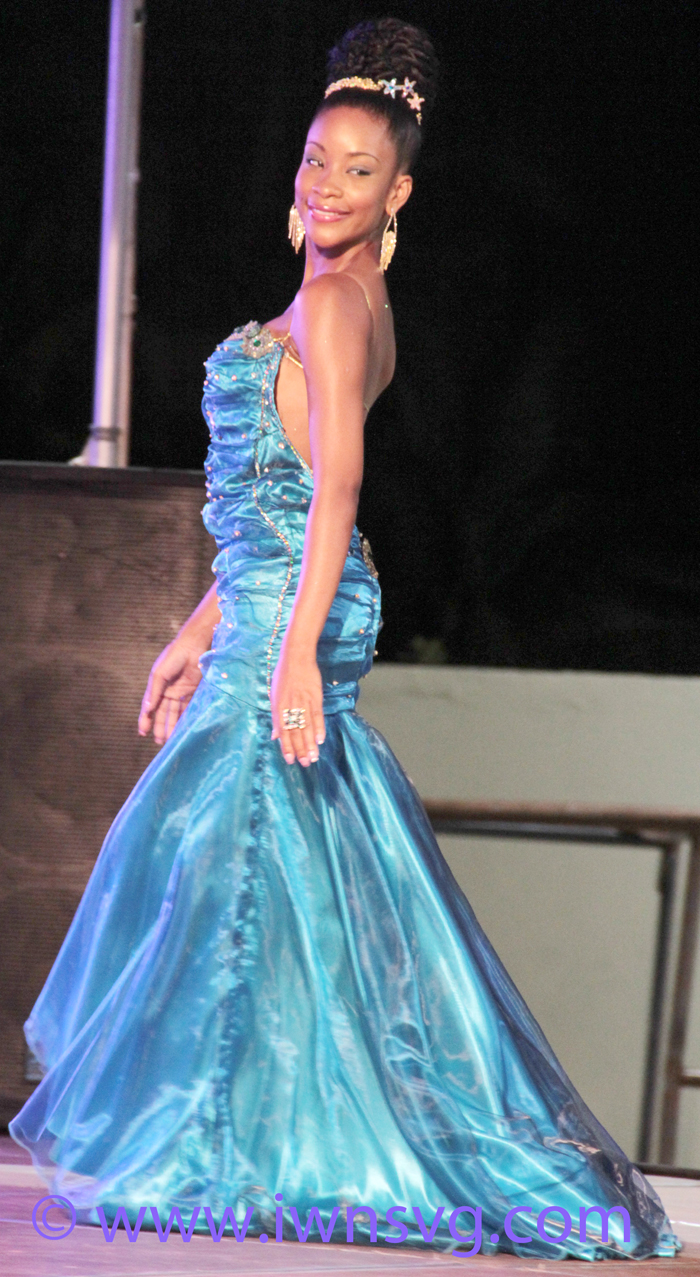 Miss Barbados Tiffany Godridge, who won the Best Swimwear category, was Second Runner-up.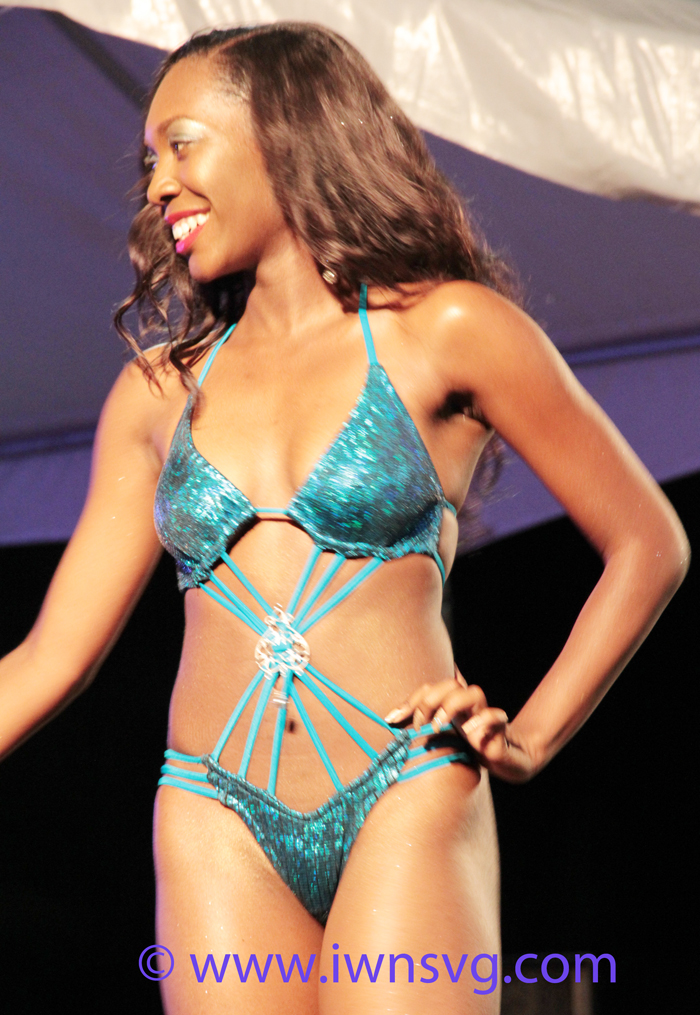 Best Interview went to Miss Miss Trinidad Curlissa Charles.
She was asked, "You have said that your mother is your role model and the most important person in your life. What advice would you give to young women in the audience about having a mother as a role model?"
Charles responded:
The advice that I would give is that having a mother as a role model is one of the best choices that you make as a young woman. A mother is someone who teaches you the right pathway along life's journey. She is the person you must emulate as your teacher, as your advisor, as your counsellor and she would seek your best interest. As the good book says, honour thy mother and thy father and thy days of your life shall be long. As the poem goes, "M" is for the million things she gave me,/ "O" means only that she's growing old,/ "T" is for the tears she shed to save me,/ "H" is for her heart that's pure as gold;/ "E" is for her eyes, that shine so brightly,/ "R" means right, and right she'll always be,/ Put that all together, you'd "MOTHER,"/ A word that should mean the world to you.
That's a role model.
The show also saw guest performances from Garifuna Dancers and National Calypso Monarch Skarpyan, who also serenaded Dember after her crowning.