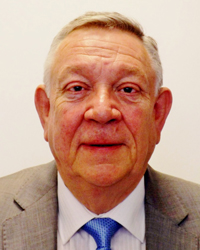 The newly appointed CEO of regional airline LIAT arrived in Antigua from the United Kingdom on Sunday with a promise to listen to staff to determine how to improve the regional carrier.
"The years I have spent in the airline business have taught me that there is no monopoly of wisdom in the CEO's office," the new CEO, David Evans, said.
He underscored the value of listening to staff who were "those closest to the customers and who have the best insight into what the customers want".
Evans was responsible for the Caribbean when he was area manager for British Airways.
He announced plans to begin his duties by listening to the shareholders, staff, the customers and LIAT stakeholders "who definitely know the airline much better than I do".
Leveraging his experience working in 14 countries and over four continents, Evans stressed that communication will be central to LIAT, both internally with his staff and externally with the traveling public, but added he will be staying true to the mantra of "keeping it simple" and avoid over complicating messages.
The new CEO believes taking good care of customers is the basis of success and declared the airline's service will be a key differentiator because "it is people who deliver service not airplanes and engines".
Evans served a number of airlines in several regions and is convinced of the importance of positioning LIAT as the airline "of the Caribbean and for the Caribbean".
Regarding LIAT's refleeting process, Evans said the new ATR aircraft represent a major opportunity to enhance the in-flight experience, and LIAT's route network makes it a very attractive partner to international carriers.
"I will focus on what we do well, and what we can do better," he said, indicating that putting in place some small wins to improve performance while laying down longer term plans will be part and parcel of his approach.
Evans is a results driven executive with more than 35 years of experience in senior roles within the aviation industry. He speaks Spanish, French, German and Mandarin Chinese, and holds an Master of Business Administration from Lancaster University and Combined Honours in Modern Languages from Wadham College, Oxford University, England.
He assumes the chief executive responsibilities from Julie Reifer-Jones, who has been acting CEO since the resignation of Ian Brunton in September 2013.