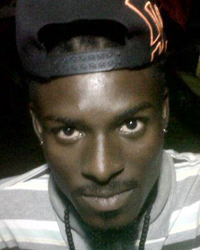 Police on Saturday charged Lowmans Leeward residents Jason Henry, 29, and Rodney Roberts, 24, with the murder of fellow villager 20-year-old Kyle Phillips.
Phillips was shot yards away from his house around 9 p.m. last week Tuesday, May 6. He died in hospital about two hours later.
He is said to have been shot six times.
On Wednesday police issued wanted notices for Henry and Roberts, saying their names have surfaced and they were of interest in the investigation of the death.
Both men, accompanied by their lawyers, turned themselves in to police on Thursday.
They appeared at the Serious Offences Court today, Monday, and were remanded in custody.
It is the second time that both men are being charged with murder.
In November 2009, Henry and Roberts were acquitted on a triple murder charge, five months after Chauncey resident Andre Charles, the third persons to be charged with the Aug. 9, 2007 murder of Reuben Small, Ralson Omoro Bownes and Javon Antoine at Lowmans Leeward, was convicted