By Kenton X. Chance
LIMA, Peru – When a trough system impacted St. Vincent and the Grenadines on Dec. 24, 2013, bringing uncharacteristically heavy rains at that time of the year and triggering floods, nine persons died, while a further three are missing and presumed dead.
The weather system left damage and loss to infrastructure and agriculture amounting to 17 per cent of the nation's gross domestic product.
And, a climate change expert has highlighted the negative impact of climate change on development in poor countries such as those in the Caribbean, noting that over 95 per cent of natural-disaster-related deaths between 1970 and 2008 have occurred in developing countries.
Dr. Rajendra Kumar Pachauri, chair of the Intergovernmental Panel on Climate Change, told a workshop of journalists from Latin America and the Caribbean, that limiting the effects of climate change is necessary to achieve sustainable development and equity, including poverty eradication.
"Issues of equity, justice, and fairness arise with respect to mitigation and adaptation," he said, mentioning the different past and future contributions of poor and rich countries to the accumulation of green house gases in the atmosphere.
Pachauri also spoke of the varying challenges and circumstances in limiting the impact of climate change, and the different capacities of rich and poor nations to address mitigation and adaptation.
"Options for equitable burden-sharing can reduce the potential for the costs of climate action to constrain development. Equitable outcomes can lead to more effective cooperation," he said.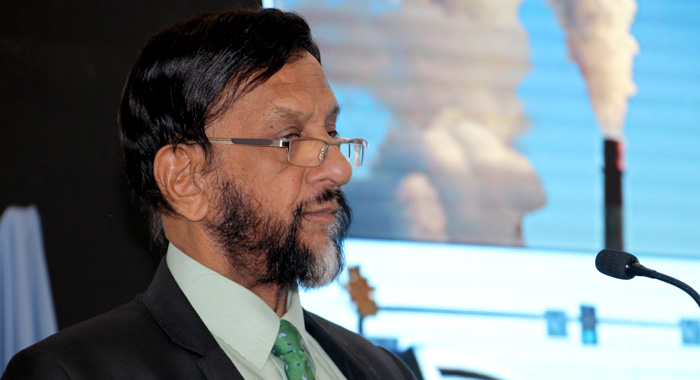 Pachauri told the two-day workshop which is organised by the Government of Peru and the United Nations Environment Programme, that climate-related hazards exacerbate other social and economic stressors, often with negative outcomes for livelihoods, especially for people living in poverty.
He said that negotiators at the world climate change talks here in December must base their deliberations on the fact that there is evidence that human beings contribute to climate change.
"Human influence on the climate system is clear and has been detected in warming of the atmosphere and the ocean, in changes in the global water cycle, in reductions in snow and ice, in global mean sea level rise, and in changes in some climate extremes," Pachauri said, citing a report by the IPCC, which was awarded the Nobel Peace Prize in 2007 for its studies, reports and contributions on climate change.
The 20th session of the Conference of the Parties and the 10th session of the Conference of the Parties serving as the Meeting of the Parties to the Kyoto Protocol will be held from December 1 to 12 here.
The meetings, commonly known as COP 20/CMP 10, is expected to hammer out a legally binding agreement to be signed by parties when they meet in Paris next year.
"As far as we can see, a progressive agreement is essentially one that is based on the science of climate change — that we minimize the worst impacts of climate change, and that we take adequate and timely action in the mitigation of the emission of greenhouse gases," Pachauri said, noting the this is important to meeting the target of keeping global temperature rise below 2 degrees Celsius.
Pachauri said that throughout the 21st century, climate-change impacts are projected to slow down economic growth and make poverty reduction more difficult.
In addition, climate change is expected to further erode food security, and prolong existing and create new poverty traps, particularly in urban areas and emerging hotspots of hunger.
"Climate-resilient pathways combine adaptation and mitigation to reduce climate change and its impacts. Since mitigation reduces the rate and magnitude of warming, it also increases the time available for adaptation to a particular level of climate change, potentially by several decades," Pachauri said, quoting the IPCC Fifth Assessment Report.
He said there are strategies that can help manage disaster risk now and also help improve people's livelihoods and well-being.
The most effective strategies, Pachauri said, offer development benefits in the relatively near term and reduce vulnerability over the longer term.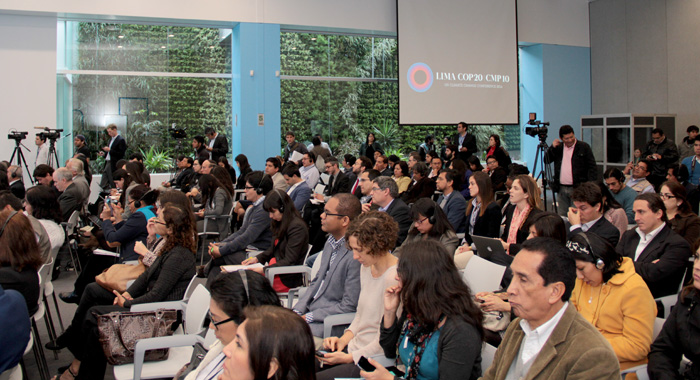 Pachauri noted that changes in climate extremes vary across regions and that each region has unique vulnerabilities and exposure to hazards.
He said there are benefits of combining mitigation and adaptation with other societal goals, which, if well managed, can strengthen the basis for undertaking climate action.
Pachauri listed improved energy efficiency and security, cleaner energy sources, air quality and human health, reduced energy and water consumption in urban areas, sustainable agriculture and forestry, and protection of ecosystems for carbon storage.
Regarding climate change and sustainable development, Pachauri said governing a transition toward an effective climate response and sustainable development pathway "is a challenge involving rethinking our relation to nature".
A stable climate, he said, is one component of sustainable development.
He, however, pointed out that designing an effective climate policy involves "mainstreaming" climate in the design of sustainable development strategies.
"Behaviour, lifestyle and culture can substantially contribute to lowering emissions," he said, mentioning changes in consumption patterns, dietary changes, and reduction in food wastes.
Meanwhile, Peru's Minister of the Environment and President of COP 20, Manual Pulgar-Vidal, said the climate talks cannot end in failure as was the case in 2009 in Copenhagen.
"The planet will not hold one more time a situation like in Copenhagen. The planet is not in a position to neglect what science is tell us and I think the planet will reach an agreement, will go forward past Lima and we will reach Paris to reach agreements that are beneficial to all," he said.