By E. Glenford Prescott
In Old Montrose, just a mile and a half to the northeast of capital Kingstown, is located a major part of the history of St. Vincent and the Grenadines.
There, one finds the world-renowned, 250-year-old Botanic Gardens — the oldest in the Western Hemisphere and the Governor General's official residence, the Anglican Pastoral Centre, and the home of eminent retired surgeon, Cecil Cyrus.
But also located in that area of Old Montrose is a small establishment still in its infant stage — the "Heritage Museum and Science Centre" (HMSC).
HMSC, which was officially opened in 2012, is home to some of St. Vincent and the Grenadines' oldest and most treasured artefacts and antique household items.
The museum was established by Lystra Culzac-Wilson, a Vincentian whose aspiration in this field can be termed the Mount Everest of ambition.
Culzac-Wilson told I-Witness News that setting up the museum has been a long-time dream that begun when she was yet a child.
"In fact, it begun after an inspiring experience at the tender age of nine — to have a facility that preserves aspects of our heritage and teaches about the wonder that is our natural environment."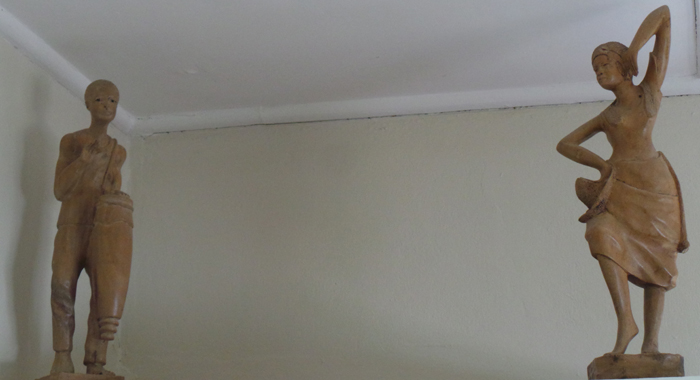 Culzac-Wilson said that initial inspiration came after her mother moved into an area in Queens Drive that was still heavy with vegetation and she took the opportunity as a little girl to explore the "bushes".
"I went away for long periods and found the birds, insects and the trees so interesting that I fell in love with the place. In fact, I got the impression that the birds looked forward to my visits because even though I did not walk with any food for them, they came around and I would talk with them," recounts Culzac-Wilson, who has training in ornithology — a branch of zoology that concerns the study of birds.
Among the main aim of the Heritage Museum and Science Centre, Culzac-Wilson says, is to cultivate and enhance interest in biodiversity, conservation and preservation of local heritage through exploration, interactive discovery and stimulating learning environments.
Asked to explain what some may see as an "out of the ordinary choosing", Culzac-Wilson tells I-Witness News it can only be described "as something, which has been placed in me as a child of which I have no control over".
She was quick, however, in rebutting a suggestion that her love for the environment could become an obsession, resulting in a life of possible seclusion
"… when I am into something, it is done with plenty of passion, but to say that this passion will reach the stage where it becomes an uncontrollable obsession, no.
"I can't see that happening because I have other areas of my life which I have to pay serious attention to and actually have been doing this with the same level of commitment.
"I must also say that we have lost the culture to be passionate about things. Now people get involved for money and other rewards and not showing any genuine commitment to a cause or a project," she explains.
Culzac-Wilson has contributed to two publications on birds and a room in the museum is dedicated to this pastime, with information and photos of a wide variety of birds found in SVG and other Caribbean islands.
"Birds play a major role in our islands' ecology and we do not want that to go unnoticed," she says, adding, that "birding" is a major tourism product.
Also on display in other rooms at the museum are collections of Amerindian artefacts several centuries old, while the Science Centre houses a dynamic collection that describes aspects of SVG's natural history and environment.
The collection includes preserved specimens, replicas, documentation and audio-visuals.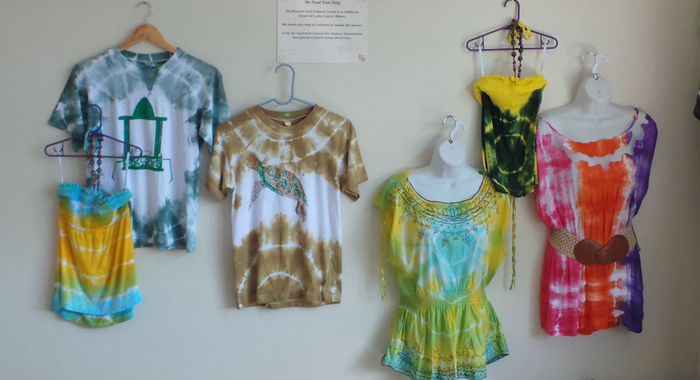 Culzac-Wilson said that many of the items were donated by relatives of persons who had them in their possession for years and were looking for somewhere to dispose of them.
"Initially, they would lend them to the museum but then when they recognise the work and passion that we are putting into this project, they usually call back and say that we can keep them," she tells I-Witness News.
She also mentions with childlike glee an item given to her by late historian Earl Kirby.
There are also other items from the Kirby's family, who operated the Botanic Gardens Museum prior to his death.
On display are antique household items such as the gramophone, goose clothing irons, pump stove, iron pots, flambeau and lamps, as well as potties, pails, and wash basins.
Other items include a World War 1 cannon ball.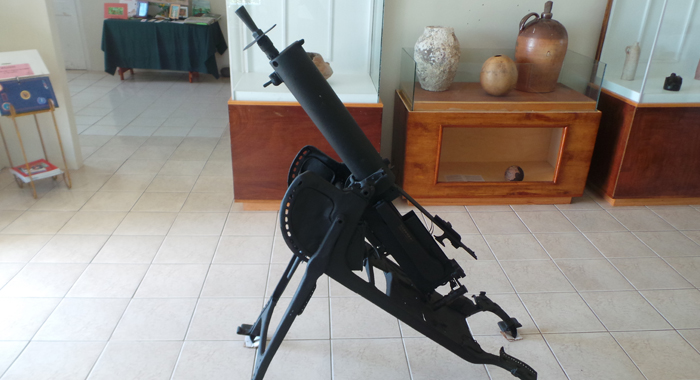 The pride of the museum, Culzac-Wilson's glowing reaction suggests, is a WW1 German-made surface-to-air piece of weaponry.
"It was donated to us by someone who is yet to supply the information as promised on how it came to be in St. Vincent and if it was actually used in the war. It was the property of someone who is connected to somebody who was in the military or so. What I can say [is that] I am extremely happy that the person did donate it," Culzac-Wilson tells I-Witness News.
But the piece of weaponry was not as impressive as it looks now, when it was first donated to the museum.
"It looked like a piece of junk when it came and I was offered by someone who also donated some items as well to have it refurbished. And to tell you the truth, when I saw the work he had done, I was stunned.
"It was a remarkable transformation," says a beaming Culzac-Wilson.
The establishment also includes "The Craft Shop", where locally hand-crafted souvenirs are on display.
These include a range of hand-painted, tie-dyed, and flower art products that Culzac-Wilson said are branded "Authentically Vincy", and are the only items at HMSC that are for sale.
She said that funds are raised primarily by the charging of a small fee to visitors to the Heritage Museum and Science Centre, which boasts of friendly, knowledgeable staff, informative displays, and antiques and artefacts.
"At the HMSC, we pride ourselves on our constant attention to the hands-on experience, and are dedicated to providing opportunities for indoor and outdoor education. We are founded on the principles of experiential teaching and learning, and are on a never-ending quest for improvement," Culzac-Wilson says.