A new school bus has been ordered to transport secondary school students to and from Fancy, replacing the privately owned minivan that was destroyed when it plunged into the sea on Jan. 12, killing several students and injuring others.
The bus was ordered in the wake of the Rock Gutter tragedy, where five students died and two are missing at sea and presumed dead after the minivan careened off a hill and landing in the sea.
"We have made arrangements for a lovely vehicle. We've ordered a replacement vehicle, a 30-seater. It should be coming in from Barbados in about three, four weeks time," Prime Minister Ralph Gonsalves said on Tuesday.
He said the bus costs nearly EC$250,000 duty free.
"We have paid 200 thousand dollars already. The Mustique Company — I requested assistance from them in this regard, because they had made a promise — they sent a cheque of 100 thousand dollars, and because of the speed that was required, I had PetroCaribe put 50 thousand dollars and the National Lottery 50 thousand dollars. So that money is already paid for that," he said.
Coreas Hazells Inc. has given an EC$15,000 discount on the vehicle.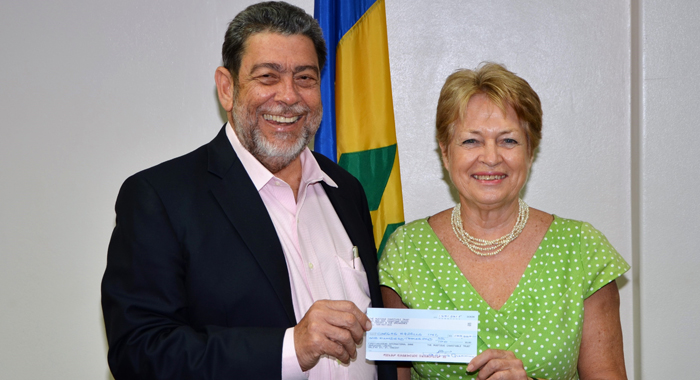 "So all that remains for my office to pay is the balance of the money, which is not a great deal, and the insurance," said Gonsalves who is also Minister of Finance.
He said Montgomery Daniel, MP for North Windward where Rock Gutter and Fancy are located, is looking at a number of different names "from which we will select a very mature driver.
"The bus is air-conditioned. It is, as I say, a 30-seater. And I have seen the specifications. It has leather covering on the seats. It seems as though out of this — I don't know whether the children from North Central and those from North Leeward, because those are distant places, are going to come to me for air-conditioned buses with leather seats," Gonsalves said.
He said that as of last Monday, Daniel had made arrangements for a bus to take the students to school, temporarily.
"I want to say this so that you can appreciate that amidst the healing, we are addressing all the practical concerns," Gonsalves said.