The various arms of the Police Force that responded to the accident at Rock Gutter on Jan. 12 faced operational challenges, says Assistant Commissioner of Police Christopher Benjamin, who was in charge of the response operation.
Five students died, two are missing and presumed dead, and several persons were hospitalised when a minivan carrying 18 passengers plunged into the sea in Rock Gutter, an area between Owia and Fancy.
"We encountered challenges from an operational perspective, though we coordinated our effort along with the Coastguard and locals who were involved, so that we won't have a chaotic situation on the ground," Benjamin told a police press conference this week.
"Our search and rescue was there from the inception," Benjamin said, and listed among the challenges the large waves in the area that day.
He said poor visibility in the water and the caves along the shoreline also posed difficulties for responders.
He said that the Coastguard was responsible for the water-based aspects of the operation, and he supervised the landside elements, including the search along the shoreline for the missing persons.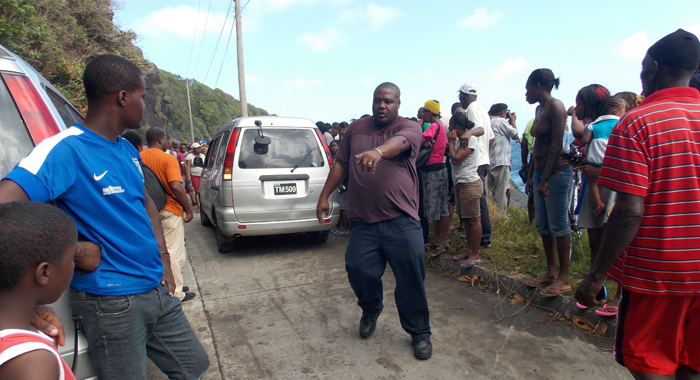 The police say that their search for the two missing students continues.
"We will give it our best effort so that we can bring some closure to those … [whose] loved ones still are missing," Benjamin said.
"I'll still continue to marshal the troop with respect to the search and rescue," he told reporters.
Benjamin expressed condolences to the persons affected by the tragedy and thanked the civilians who assisted.
"I also, on behalf of the Police Force, must say thank you to all those who braved the danger to save lives and those who continue in the search for those who are missing along the shoreline," he said, adding police are still searching the shoreline for the missing students.
The five students will be buried in Fancy on Sunday.