Member of Parliament for North Leeward Roland "Patel" Matthews believes that the St. Vincent and the Grenadines Coastguard can help to solve the mystery of the death of two of his constituents whose bodies were recovered from the sea in Trois Loups, some 2 miles north of Richmond on June 25.
Police say that investigations continue into the deaths of the men, Glenroy Delpesche, 26, of Petit Bordel, and Brian Baptiste, 49, of Chateaubelair, originally of Owia.
Post mortem examinations conducted conclude that both men died from asphyxia due to drowning.
"The pathologist also notes that there were no sign of physical injury on the dead men," police say.
Relatives of Delpesche and Baptiste reported them missing on June 24, claiming that they had gone fishing on June, and had not returned, police said in a statement.
A third person, Charles Walker, 36, of Chateaubelair, is also claimed to have gone missing with the duo, the statement continued.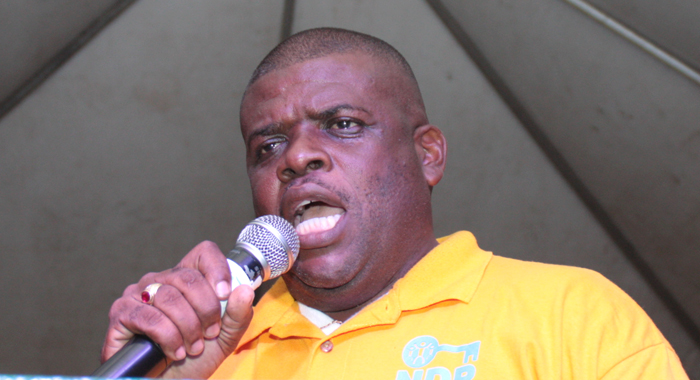 But Matthews said in a statement this week that there are conflicting reasons as to the cause of death of these two men.
"There is a general feeling among the residents of North Leeward, and in Petit Bordel and Chateaubelair to be exact, that the Coastguard may be able to assist the police with its investigation and to provide further assistance in locating the body of a third person from Petit Bordel who, it is believed, was also a member of the party of men who are confirmed dead," he said.
"Relatives of the deceased and the missing and the people of North Leeward are anxiously awaiting further information as to the cause of death of those two men and anticipate a greater effort in the search to locate the missing person. The people of North Leeward are confident that with the assistance of the Coastguard all information necessary to determine the cause of death of the two men and the location of the other body will be readily available in order to bring the investigation to a speedy conclusion," Matthews, and opposition lawmaker, said on radio.
He said the constituency is shaken by the tragic news and hopes that "all efforts and resources will be put in place to get to the bottom of this tragedy".
A Coastguard vessel retrieved the bodies from Trois Loups and transported them to Kingstown.