The main opposition New Democratic Party (NDP) says that Vincentians should demand lower gas prices at the pump.
On Aug. 17, Vincentians began paying 31 cents more per gallon of gasoline, when them price moved from EC$12.45 to EC$12.76.
It was the second price hike in two months and came without any announcement from the Ralph Gonsalves government.
The government sets fuel prices based on the three-month average and generally announces any adjustments.
Between October and February, five reductions in fuel prices saw gasoline falling from EC$15.28 to EC$11.47 per gallon.
The price has since climbed to EC$12.76 and diesel has moved from EC$12.92 in October to EC$9.98 per gallon.
MP for the Northern Grenadines, Godwin Friday, speaking at an NDP rally in Langley Park Saturday night, noted that the oil prices are falling on the world market.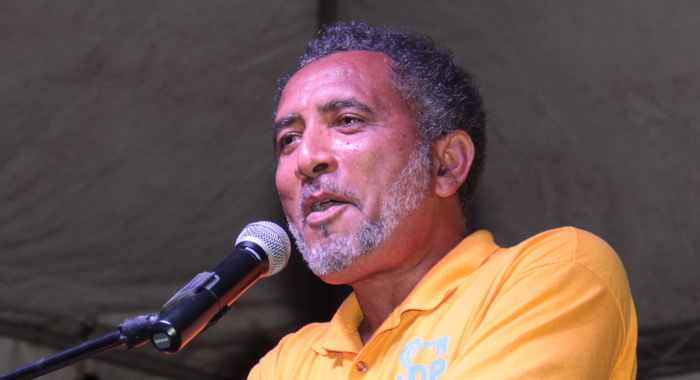 "It has fallen by over 60 per cent in the last five or six months. Yet, the price at the pump is going up," he told party supporters.
"Why is the government maintaining a high price on gasoline? You know why? Because they are profiting from it, and they are taking money out of our pockets that we can hardly afford by keeping the prices artificially high."
Friday said consumers must demand lower gas prices at the pump and reduced fuel surcharge on electricity.
"The fuel surcharge must go down from VINLEC. And you must demand it because it is the right thing to do and the government can't just exploit people with lame excuses and try to prop up the finances of this country when Ralph Gonsalves and the ULP have wasted the resources of this country over the past 14 years," he said.
"So ask the question: why is the price of fuel at the pump going up when the price of oil is going down on the world market.
"This is probably the only country in the world where this is happening," Friday said.