The main opposition New Democratic Party (NDP) candidate for Marriaqua, Curtis Bowman, is asking where is the "Labour love" among the persons who were vying to represent the ruling Unity Labour Party in the district.
Ahead of the ULP's primary in Marriaqua, accountant Kirk Da Silva, educator Godson Cain, and communications specialist St. Clair "Jimmy" Prince vied to replace Deputy Prime Minister, Girlyn Miguel, as the ULP candidate for Marriaqua in the upcoming general election.
The internal rivalry spilled over into the media with persons writing opinion pieces expressing support for their preferred candidate.
Prince emerged as the ULP's flag bearer after party officials said the other two contenders have agreed to drop out of the race.
Da Silva endorsed Prince at the candidate selection meeting, which Cain did not attend.
Speaking at an NDP rally in Marriaqua on the weekend, Bowman noted that neither Da Silva nor Cain has appeared on a platform in support of Prince.
"I want to say I do not know what Jimmy Prince got himself into. Because, to be honest with you, I don't think he knows anything 'bout that. That's my feeling," Bowman told NDP supporters.
Bowman called onto the stage, Advira Bennett, the NDP's candidate for Marriaqua in 2005, whom he replaced in 2010.
"Miss Bennett was the candidate. I say to myself, 'I want to represent the people of Marriaqua.' There was a run-off and I came off victorious and become the candidate for Marriaqua. I defeated my good friend Mrs Bennett.
"But never ever has she turned her back on me. She has been there giving me her full support through the thick and thin and through the length and breadth of Marriaqua. She has appeared on every single political platform since I became the candidate in Marriaqua," Bowman said of Bennett, who spoke at the rally.
"This is what you call love," Bowman said.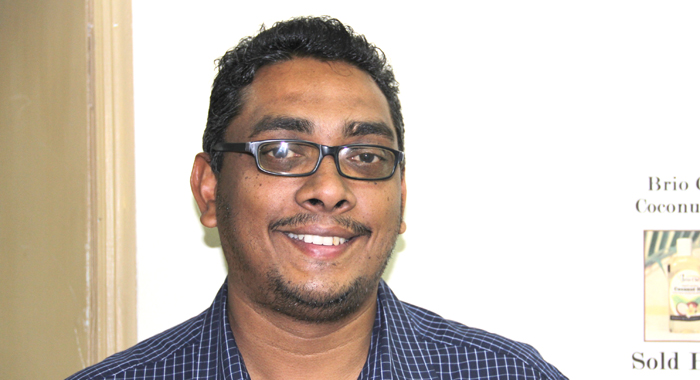 "Mr brothers and sisters, on the other hand, look at Labour love. Leading up to this election, there were three persons vying to be the candidate for the ULP for Marriaqua. They were Jimmy Prince, Godson Cain, Kirk Da Silva.
"Out of these three candidates, Mr. Prince was handpicked and became the candidate for Marriaqua. … from since that time, have you ever seen Godson Cain on the platform? Have you ever seen Kirk Da Silva on the platform? Have you ever seen anyone of them walking around in Marriaqua supporting him?
"Well, that is what you call Labour love," Bowman said.
The ULP is campaigning for an unprecedented fourth consecutive term in office under the tagline "Labour loves you".
Bowman is making his second attempt to wrestle the Marriaqua seat from the ULP, which has been representing the area since 1998.