The St. Vincent and the Grenadines national men's football team — Vincy Heat's — World Cup qualifying match against Guatemala on Tuesday in which they lost 4-0 was "a very poorly played game by us," says assistant coach, Ezra Hendrickson.
"We are a much better team than we showed today and at the end of the day, we have to be realistic and maybe we are not as good as we think we are," Hendrickson told reporters after the demoralising defeat on home soil that left fans doubly disappointed.
Guatemala found the back of the net in the 23rd, 32nd, 49th and 81st minutes in a game that they dominated against the home side.
"We have to go back to the drawing board; we have to keep positive and try to make the team better, try to make the players better," Hendrickson said.
It was the second defeat that Vincy Heat suffered in less than a week, having lost 6-1 to the United States in Missouri on Friday.
The team's head coach, Cornelius Huggins, seems lost for words and on the verge of tears and rejected reporters' request for an interview after the game on Tuesday.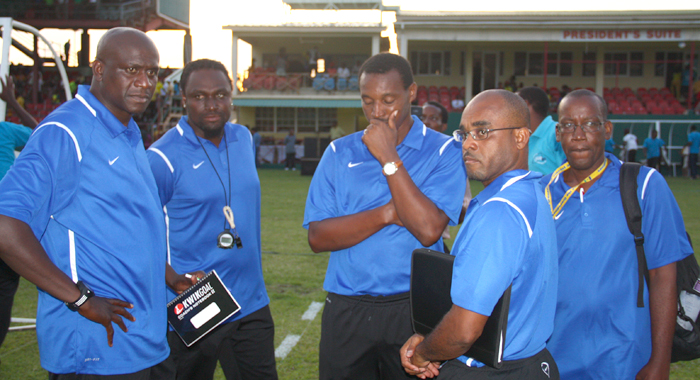 Hendrickson noted that six or seven of the goals in the two games came from free kick and lamented that such will be the fate of the team if players don't follow their assignment.
He said that four persons were in the wall who should not have been there when Guatemala scored their first goal
"Right now, it's tough time for those guys. I know they are feeling it, but it's up to us as coaches to get their heads up and let them know it's gonna get better," said Hendrickson, a former national footballer who now coaches professionally in the United States.
"It has to get better but it's gonna start with each and every individual. They gotta man up, they gotta hold themselves accountable and make it a better outfit next time, because these people came to see better soccer than they saw here today and it was not good enough," Hendrickson said.
"At home, it was just not good enough," he said.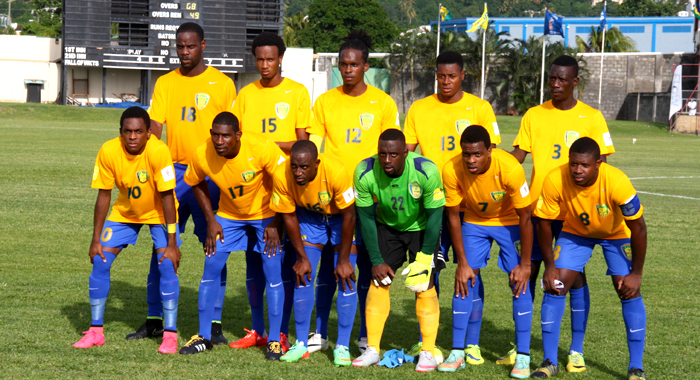 Vincy Heat was kept on the defensive for most of the game, and Hendrickson said that when this happen the players will invariably tire.
"… they had so much possession of the ball, and Guatemala is not a team, I think, should have so much possession against us.
"But, for some reason, we always seemed a step behind. Even on second balls, they were winning. We were reacting. We weren't proactive in going after the ball. Fifty-fifty balls, again, we lost and all in all, they just outplayed us today. And on your home pitch, that's just unacceptable."
Hendrickson said that as coaches, they have to do a better job of preparing the team, adding that if the team continues to play as it has, it will not advance to the next round considering the goal deficit.
"But the way the goals are being scored is a problem. The type of easy, soft goals that we are giving up it has to stop or it is going to be a long next four games," he said, referring to the number of games that the team still has to play.
He said the team has some good individual players, "but soccer-wise, as a team, it has to be better.
"We gotta pressure guys on the ball," he said, adding that the Vincy Heat players are giving their opponents too much space when they have the ball.
"In international soccer, in professional soccer, you can't do that. You must be up on a man … Ball pressure is one thing that has to get better on this team," he said, mentioning also marking on free kicks and corners.
"And that's got to come from organisation and communication on the field. We need someone on the field that's taking charge. We don't have that. So it's a lot of areas that we need to improve on, but we can't give up hope. We are in this, we have gotten this far, we have to keep plugging away and try to get to the next stage."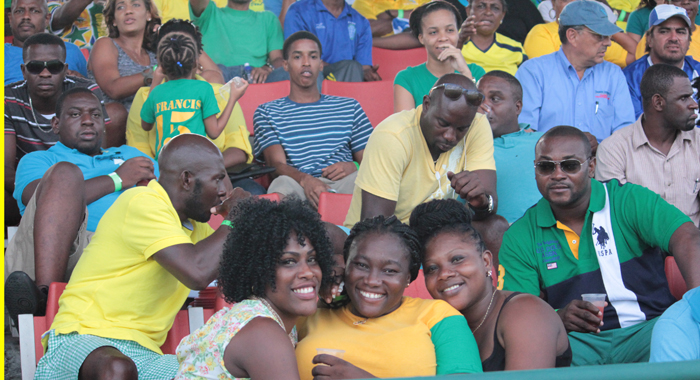 Hendrickson said that the fact that the team played on Friday, arrived from the United States on Sunday and played on Tuesday might have impacted on players, physically.
He, however, said that this is something over which the Football Federation had no control and also noted that Guatemala also had a similar schedule.
The coach said that the technical staff will be looking to make changes to the starting 11 since there are some players who, for two games, have not stepped up.
He said he would not identify them to the press, adding, "They know who they are. We have to take responsibility for what we do when we step on the pitch.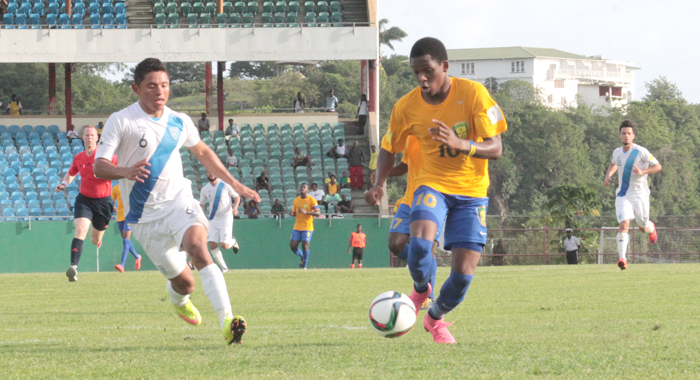 "But, no matter what, when you are given set instructions — who is to be in the wall, who is to mark who on corners and free kicks, you have to take responsibility for that… And we, as coaches, have to work harder to get the team better prepared, because today was not good enough.
"It might have been fatigue, but whatever it is, the football has to get better and we have to work as a team to get it better."
Hendrickson said there should be an effort to get new players in because the team needs help.
"We have to comb the entire country, comb everyone in the diaspora who is eligible and get some new competition in here. Make training sessions more competitive making guys feel they are competing for positions because I think some guys on a certain team are a little complacent because it like the 'if I don't play who are you going to bring in' kind of attitude.
"We have guys talking back to the head coach on the field. Those things can't happen. So, all over, we have to do better; from top to bottom this has to be a better outfit come March."
Speaking separately after the match, coach of the Guatemalan team, ????????? said  that his team gained three points that they need, having lost their first match at home.
He said that the Guatemalan evaluated Vincy Heat during their match against Aruba and realised that the team has some very fast athletes.
The plan, the Latin American coach said, was to pressure the Vincentian players early and let them make errors while preventing them from developing their plays.
Didn't allow SVG to develop its game.
He said that on the other hand, his team was able to implement most of their plan and it is obviously a joy to have a 4-nil victory in any qualifying game.