The Barbados National Swimming Championships took place last weekend and six swimmers from St Vincent's Black Sands Swim Squad demonstrated their great competitive form.
Shné Joachim led the way with some outstanding record-breaking swims. Carifta record holder Joachim swam herself to six golds, one silver and two bronze medals and made her mark in the Barbados record books by breaking three national age group records.
Joachim's younger brother, Alex Joachim, also got himself on the medal podium, winning one silver and three bronze medals and came away from the event swimming nine personal best times.
Long-distance specialist Cruz Halbich controlled the pool waters winning gold in the 800 metre freestyle and went on to win two silver medals and swam six personal best times. Cruz's cousin, Aaron DeFreitas, was close on his heels and claimed the silver medal in the 800 metre freestyle followed by two bronze medals and a fantastic nine personal best times.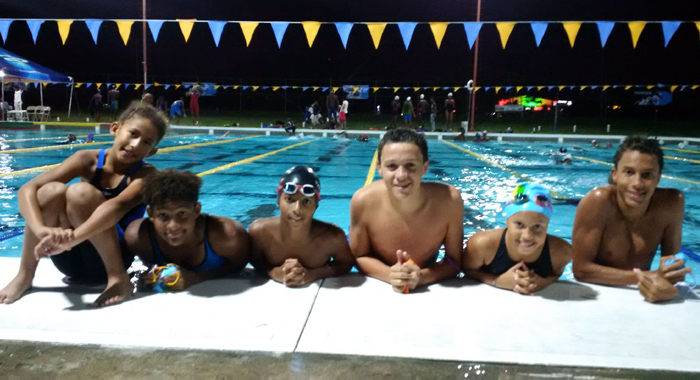 Youngsters Mia Defreitas and Jamie Joachim also showed good form at the event. Mia came away with eight personal best times and Jamie Joachim started to shine and came home with four personal best times.
Black Sands coach Kyle Dougan said: "Shné Joachim's records are a fantastic achievement and I envisage that the records will stand for many years to come because she is swimming to a standard that very few swimmers are able to get to."
He added: "All the swimmers swam exceptionally well and should be very pleased with their end of season results. They've worked extremely hard all year and are now able to demonstrate to the region that swimming in St Vincent and the Grenadines is at a very competitive standard."
Next up for St Vincent's swimmers is the Trinidad invitational meet, Dec. 10-13 and then the Black Sands Sprint meet, which will be held in St. Vincent at Shrewsbury pool.