By Kenton X. Chance
The American woman whose teen-aged daughter, Chanel Petro-Nixon, was allegedly murdered by her close friend, Vincentian Veron Primus, is struggling to believe that he is her killer.
Authorities in New York have charged Primus — who was born in St. Vincent and the Grenadines (SVG) and grew up in New York — with the June 2006 murder in New York of the 16-year-old high school student, who was his close friend and former schoolmate.
Separately, Primus, who is 29, was on April 22, 2016 charged in SVG with the November 2015 murder of 33-year-old real estate agent, Sharleen Greaves.
Greaves' body was found in her office in Arnos Vale on Nov. 13, 2015 with multiple stab wounds. Police said she was killed during the 24 hours before her body was discovered.
Police in New York and Kingstown were able to crack the murder cases after 24-year-old Mewanah Hadaway was rescued from a house in Vermont, St. Vincent, where Primus reportedly held her hostage from Jan. 1 to April 15, 2016.
Primus has been remanded to prison in SVG pending the July 18 commencement of a preliminary inquiry into the homicide of Sharleen Greaves, during which a magistrate will decide if the Crown has enough evidence to send the case to a judge and jury for trial.
https://www.youtube.com/watch?v=7kYYUva1VjY
Petro-Nixon's mother, Lucita Petro-Nixon, spoke via telephone to Vincentian radio personality Shevrell "Candyman" McMillan on his morning programme on Xtreme FM on Tuesday.
Petro-Nixon said she knew Primus well since he and Chanel went to the same junior high school and kept in touch although they went to different high schools.
"So he came to the house many times. He even came to church with us so this is a young man that I knew. So when she asked me if she could go and hang out with him, of course, I said, 'Yes, no problem'," the mother said.
Chanel's mom last saw her alive on June 18, 2006 — Father's Day — when she left to go to a restaurant, reportedly to meet with Primus to fill out job applications.
Petro-Nixon said that while Chanel and Primus were friends, they didn't have a boyfriend-girlfriend relationship.
She said she went to Primus' house the Monday after Chanel did not come home the Sunday night and he said that she did not show up.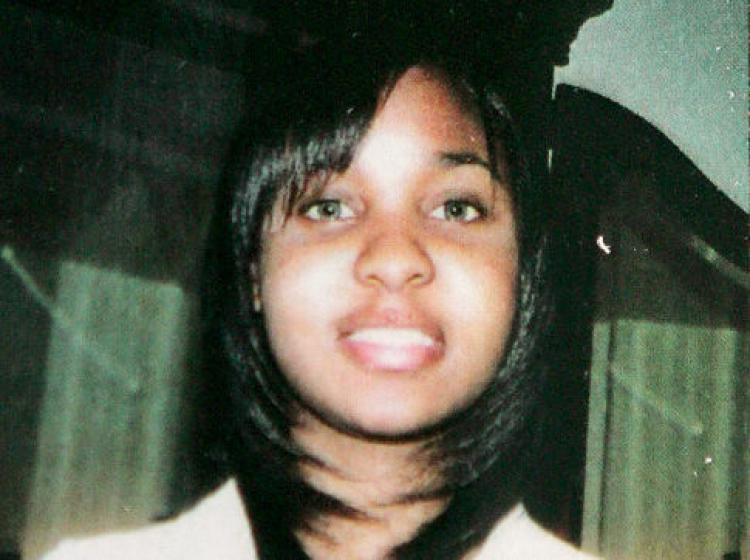 "So I believed him. Why would he be lying to me?" the mother said, adding that she began thinking that someone might have grabbed her on the street.
"He was calm. He said if you listen to her phone messages, I am saying 'Chanel, where are you? Why you're not picking up the phone? Why do you have a cellphone?' All of this he was telling me that's the message he left on her phone. And he was calm. And I tell you the truth, I believed him."
Chanel's body was found four days later and investigators in the United States believe that she was held hostage for days before being killed.
Petro-Nixon said she never suspected Primus as having been involved in any way with her daughter's murder until she heard "through the grapevine" five or six years later that he was accused of raping two other females.
Primus was freed of those charges.
"And then a little flag raised up in my head. Could it be him? Could he have anything to do with her? But, of course, we didn't have any evidence at that time," Petro-Nixon said of the then 19-year-old Primus who also attended Chanel's funeral.
"I recall him sitting there with a lady. I don't know if it was his mom or his aunt, but it was a mature lady that he sat next to and I even hugged him when I walked down the aisle. I stopped and I gave him a hug and walked out the church. After that, I never had contact with him after that anymore."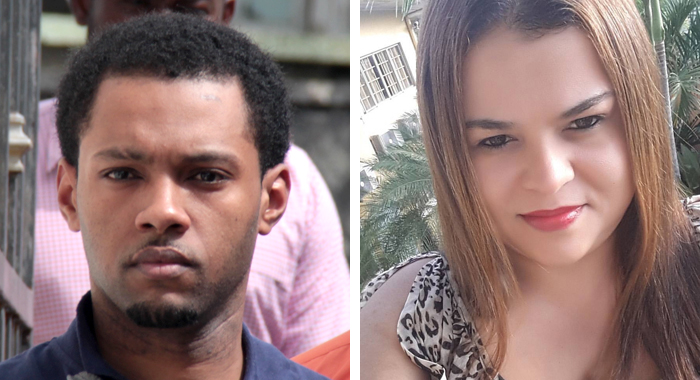 Primus would go on to serve jail time for violating a court order before being deported to SVG in 2015.
Petro-Nixon said she later learnt of "his pattern when a female turns him down", but still struggles to believe that her daughter's friend could be her killer.
"So, yes, there was a pattern to his action, so I kind of want to believe that he had something to do with it or he knew something. He said he didn't do it but he knows somebody who did it. That's what he told the young lady and I would also like to thank Mewanah for her courageous act, because if it wasn't for her action, we wouldn't know anything."
Petro-Nixon said she has spoken to Hadaway, who was reportedly rescued after being able to slip a note into a medicine container in the house where she was allegedly being held captive.
"Thank you and may God continue to bless her and I'll keep her in our prayers. I know her mom passed away… That was a tragic event in her life and she would never forget what happened to her…" Petro-Nixon said of Hadaway.
Hadaway's mother — who was ailing during the time she (Hadaway) was reportedly held in captivity — died of cancer shortly after she was rescued.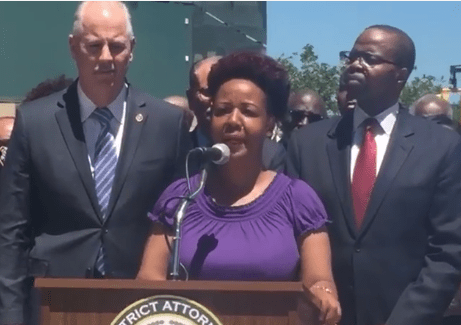 Petro-Nixon also had some words for Inether Bailey-Holder — Greaves' mother:
"Be strong. Continue to be strong; take one day at a time; trust in God. She will have more good days than bad days because I know what she is going through and I just want to let her know that as long as she keeps God's hope for her, she'll make it. Everything is gonna be alright and just remember the good times of her daughter."
Authorities in the United States say that they will apply to officials in SVG to have Primus extradited to New York to face the murder charge there.
But many Vincentians say that they would like him to answer first to the murder charge in SVG.
On this, Petro-Nixon said she is "taking one day at a time.
"The judicial system has to take over. He is considered innocent until proven guilty. I know the family over there wants justice. I've waited ten years so I don't mind waiting more time. I don't know how they are going to work out but if he is guilty, the law will take care of it and that's how I am dealing with him."
Asked if she was able to speak directly to Primus what would she say, Petro-Nixon said: "I would like to remind him that Chanel considered him as a friend. And I am pleading that he would come clean and tell the truth to finally bring justice to Chanel. That's the least he could do for her.
New York police confirm that Brooklyn murder case was cracked in St. Vincent