Two men were injured when a sports utility vehicle, R2144, ran off the road and into a ditch in Montrose sometime after 4 p.m. Saturday.
The accident, which witnesses say may have resulted from excessive speed, occurred in the vicinity of Dr. Jerrol Thompson's clinic.
Officers from the Traffic Department as well as the Narcotics Unit were dispatched to the scene.
A search of the badly damaged vehicle did not turn up anything illegal, iWitness News was told.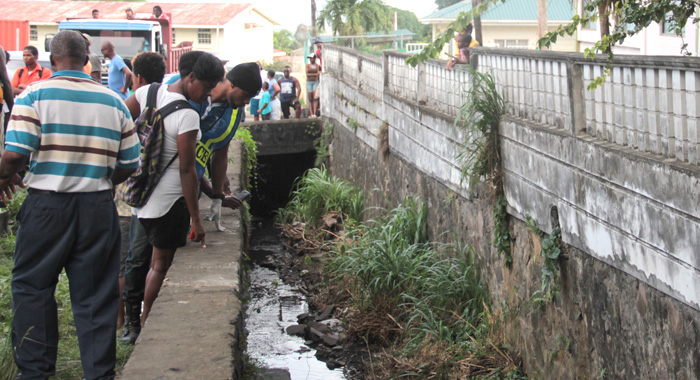 iWitness News was reliably informed that two males, both Vincentians, were in the vehicle when it crashed.
They were both rushed to hospital but their conditions were unknown.
Witnesses say that one of the men appeared to have suffered injuries to both of his legs.