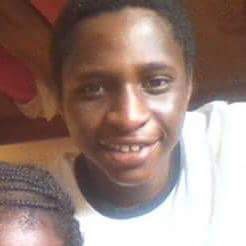 The mother of the teenager who died in Layou during the passage of Tropical Storm Matthew Wednesday night said he disobeyed her instructions not to venture outside moments before he was killed.
Kenron Samuel Elijah Antoine, 16, died when a large boulder pinned him against the concrete wall of his house as he attempted to make a path for rainwater that had made its way into the bathroom.
The form 4 student of the Buccament Bay Secondary School died just two days before his 17th birthday — Saturday, Oct. 1, 2016.
He became the second of Luween Antoine-McKie's three children to die in tragic circumstances, even as her only remaining child has a heart condition.
Antoine-McKie, who lived alone with Kenron, told iWitness News that she was listening to a newscast sometime after 7 p.m. and was telling her son about the impact of the storm and that he should not go outside.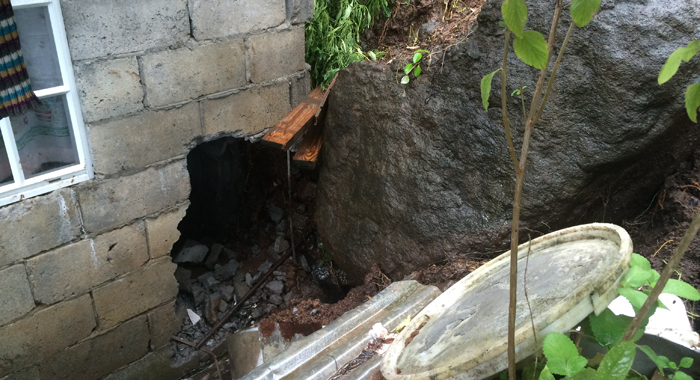 "He make me to know 'I don't want to hear. What you telling me that for?'" the mother said.
Antoine-McKie said she went to the bathroom and saw that water had made its way inside. She, however, said she told her son to leave it as was until in the morning.
The mother further said she told her son to put his mattress in her room and spend the night there.
https://youtu.be/dRfawA_cyDE
She said he, however, went into her room, took down a sweater and put it on.
"When he [was] going through the door, ah pull him and he tell me 'Lef me! Lef me! Me nah wah hear nothing.'"
The mother said she went and sat in a chair and put her hand to her cheek. She said she later called out for her son but heard no response.
"And when I look, I see Kenron between two stones," she said of her son, who was pinned between the boulder and the house.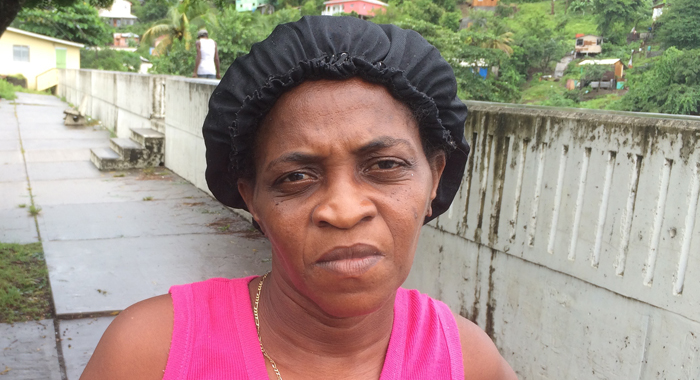 She said she started to scream and a neighbor inquired about what happened and she told the neighbor that Kenron had died.
Antoine-McKie said she then ran to the police station, which is located, about a quarter mile away.
She said the rain often falls heavily in the area — which is located at the foot of a mountain — but no stone has ever come loose "like that".
Antoine-McKie said it was the first time that water was making its way into her house.
Antoine-McKie said her son was "a quiet boy", a sentiment expressed separately by residents of his Central Leeward community.
"But when he is at home, he always disobey me," the mother said, adding that at times when she was at home sleeping, Kenron would leave home and go down the road, returning at midnight.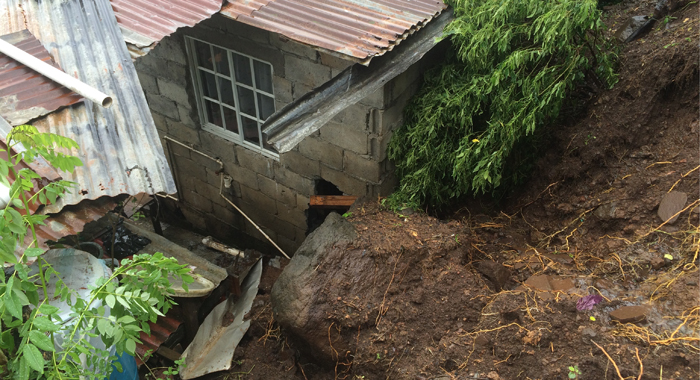 She further complained that he was not paying attention to his studies.
"He used to go church with me, he just cut it out," the mother said, adding that when she told Kenron's U.S.-based father to send shoes for him to wear to church, Kenron told his father not to.
Antoine-McKie's older son, Javon Antoine, then 20, died tragically in 2007 when he and two other men were gunned down in Lowmans Hill.
"I feel so down. I can't even explain myself right now," the mother told iWitness News, adding that her sole remaining child, a 13-year-old girl, has a heart condition for which she has been treated in Virginia.
"But I don't want to tell [her that her] brother [has] died," the mother said of the child who lives with foster parents and Antoine-McKie's employers in Penniston.
The tropical storm warning for St. Vincent and the Grenadines has been discontinued.