While many persons, quite rightly, focus on young people and opportunities for young people, it is important that the nation's elderly are not forgotten, says Prime Minister Ralph Gonsalves.
Gonsalves told Parliament on Thursday that the segment of the population that is growing the fastest is those 65 years and older.
The 2012 census showed that the elderly segment of the population had grown by 31 per cent, to in excess of 13,000 people in this country.
Gonsalves attributed this to longevity, better medicine, and migration of other age groups.
"Clearly, this has implications for social security, implications for health, a whole range of service implications for the economy. So this is a huge question. Many of us focus, quite rightly, on young people and opportunities for young people, but there is this section."
The prime minister's comments came as he responded to a question from Member of Parliament for Central Kingstown, St. Clair Leacock.
Leacock had, earlier this year, made a case in Parliament for VAREP — Vincentian Association for Retired and Elderly Persons.
He further suggested that a not for profit organisation could be established and managed under the "suzerainty" of the state-owned National Insurance Services (NIS).
The opposition MP asked Gonsalves last Thursday to tell Parliament if he feels that such an organisation which will give discounted benefits to our elderly and retired desirable; if yes; is the NIS a proper agency; and what initiatives can be taken and which line ministry is to advance such an outcome.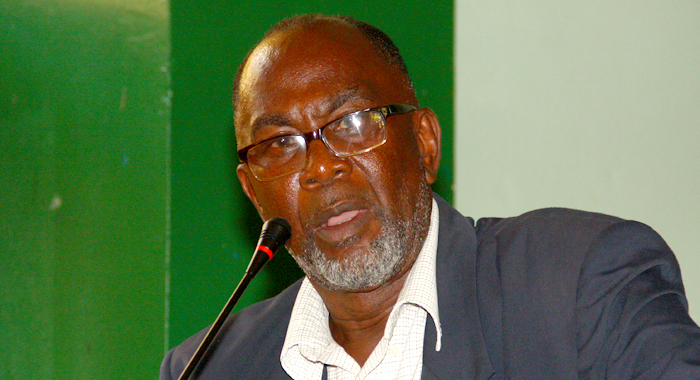 The prime minister said that in 2000 and even before then, there was a society for older persons.
However, the organisation got weak and they had a piece of land to build a home for the elderly, but after the government built two golden years activity centres, they have transferred the land to NIS.
Gonsalves called for a revitalisation of the organisation under around a "core of vibrant persons".
"Of course, a good executive will be, the honourable member for Central Kingstown as president and I, as vice-president or secretary, but the politics might be such that — because in these things, leadership is important and we need to get it."
The prime minister said the NIS has a series of benefits for the elderly, adding that since coming to office, his government has done four increases of minimum pension and has expanded the non-contributory age pension and the elderly assistance benefits and several other things, including the government's home help for the elderly and increased public assistance for the elderly.
He, however, noted that the question is asking about discounts at stores and other places.
"If it is organised and supported by the state, by the central government, and plugged into regional and international organisations of the elderly, I think we can get enough businesses around the country to offer some discounts for them."
Gonsalves said the NIS is not the proper agency for the forming of a civil society, but said the agency could be a part of building the sustainability of such an organisation and for it to do tremendous advocacy work.
"But this question is a vital one for policymakers, the elderly, all of us as we are doing. Also, we need to have supportive civil society organisation and that is how I will say this: … some of these initiatives should be done by the Ministry of Social Development and some will be done, clearly, through the Ministry of Finance."
Gonsalves said that also of great importance is that many persons over the age of 60 are remaining in the workforce because they are fit and can work.
"But that has a connection to those who are entering the workforce. So it is a big question for us and what should be the age of retirement, when should NIS be paid. There're a host of issues," Gonsalves said.