Leader of the Opposition Godwin Friday has written to Prime Minister Ralph Gonsalves, telling him that his "strictly legalistic" position that the accounts of the state-owned International Airport Development Company (IADC) do not have to be laid in Parliament is "unfortunate and incorrect".
In the May 2 letter sent to the media on the weekend, Friday said that the position of his New Democratic Party (NDP) is that "in a modern, properly-functioning democratic society, public money cannot be spent in the dark.
"If we are to develop and progress as a country and people, public accountability must be a fundamental and necessary component of that journey," Friday said.
The letter to Gonsalves is the latest development in the conversation on accountability surrounding the airport, which Friday revived in an April 19 press conference.
During the media briefing, Friday called for the accounts of the IADC to be laid in Parliament.
The IADC, which was formed in late 2004, was responsible for the construction of the Argyle International Airport, which opened on Feb. 14, six years behind schedule and with a cost overrun of almost 100 per cent.
The government said EC$700 million was spent on building the airport, with EC$400 million of that sum being loans to be repaid.
In response to Friday, Gonsalves and other members of his cabinet, as well as spokespersons for his government, have said that the IADC is a statutory corporation and its accounts do not have to be laid in Parliament.
They have pointed out that, in keeping with the Companies Act, the IADC accounts for the years 2004 to 2013 are lodged at the Commercial and Intellectual Property Office and that the financial statements for 2014, 2015 and 2016 will be filed soon.
But Friday said in his letter that Gonsalves has "held on strictly legalistic grounds" that he, as Minister of Finance, is not required and therefore does "not intend to lay before Parliament and the people, through the Director of Audit, audited financial statements of government owned or controlled corporations that are not statutory corporations, even though they have received and used taxpayers' money provided by Parliament".
The opposition leader added: "Your position is unfortunate and incorrect."
Friday, who, like Gonsalves, is a lawyer, said that the Constitution of St. Vincent and the Grenadines at sections 75 and 76, the Finance Administration Act 2004 at sections 4, 5, 7, 49, and the Audit Act 2005, at sections 2(4), 5, 11, 12, 15 and 19 "all clearly speak to the legal requirement for parliamentary accountability in the use of monies appropriated by Parliament and for the central role of the Director of Audit in same.
"I believe that you are aware of the intellectual and philosophical basis of the need for public accountability and its vital importance to good governance," he said.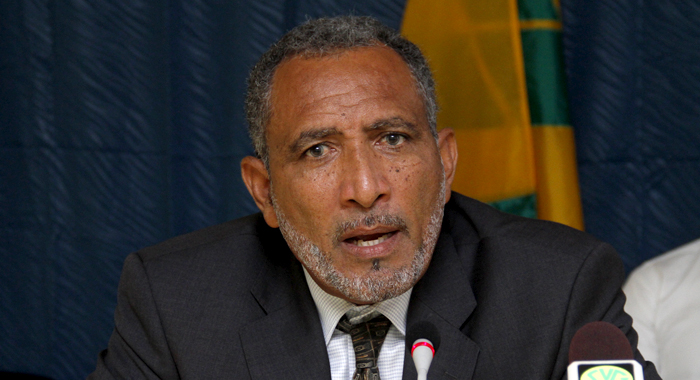 'a hallmark of the autocratic regime'    
The opposition leader told the prime minister that a lack of accountability in public spending is a hallmark of the autocratic regime, not of a mature, well-governed democracy.
"It has been amply demonstrated in the arenas of academia and in practical affairs, that a lack of accountability in public spending breeds corruption in high places; promotes economic inequality (the rich get richer and the poor get poorer); fosters economic stagnation and imposes unnecessary taxes and other costs on citizens. In short, a lack of public accountability works wonderfully for an undemocratic ruling elite, but not for the citizen."
Friday said that it is primarily for these reasons that the requirement for accountability is embodied in the constitutional and legal frameworks of democratic countries such as SVG.
"The Constitution of our country is clear on the matter: accountability is mandatory! But even further, in addition to the clear constitutional and legal requirement, there is a moral and ethical imperative for accountability that can be simply stated: if you, in good faith, take a man's money from him, purportedly to do something for his benefit, then the man is entitled to an account as to how his money was spent."
The opposition leader said he is concerned that the last audited central government accounts that Gonsalves, as Minister of Finance, has laid in Parliament have been the Director of Audit's report and audited financial statements for years 2009 and 2010.
"I am also concerned that no financial statements appear to exist, for PetroCaribe No 126 of 2005 and PDV St. Vincent & The Grenadines No 136 of 2006, two local companies that your government established in 2005 and 2006, which have been involved in transactions concerning hundreds of millions of dollars of public funds since then."
The opposition leader said that at present, however, he wishes to focus "on the state of affairs" surrounding the operations of the IADC.
"It is a matter of public record that, after appropriation by Parliament of hundreds of millions of dollars for the Argyle airport project to be used through the IADC, you have handed over an undertaking that was opened six years behind schedule, with an unknown final cost and cost overruns of hundreds of millions of dollars.
"And further, despite your promise that there would be, in your own words, 'no significant increase in our long-term debt', the project has incurred hundreds of millions of dollars of long-term, public debt to be repaid by the citizens of this country," Friday said.
He added:  "And then you exhort us, the citizens of the country, to make it work. Yet you have provided the people of this country with no proper accounting for the project's cost, which may be in excess of one billion dollars. Indeed, to the contrary; when opposition members of Parliament correctly and consistently requested a proper accounting of public monies expended on the project, your unfortunate and unacceptable response at one point, was to ask whether you should show a man your title deed."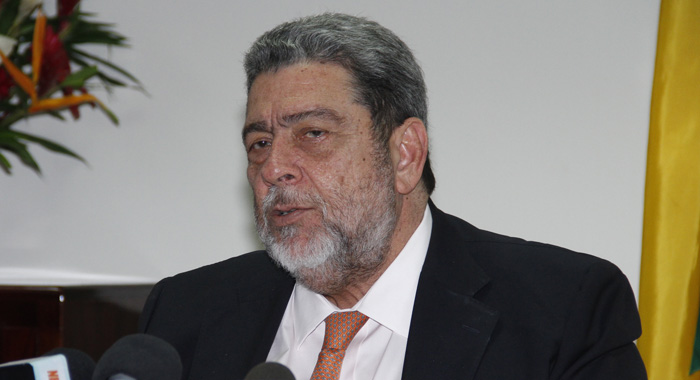 'profound and untenable contradiction'
Friday told Gonsalves that he must surely by now see "the profound and untenable contradiction that your position poses to the citizens of this country.
"Your position that the law does not require you, as Minister of Finance, to give proper account in Parliament in the form of audited financial statements by way of the Director of Audit is wrong, legalistic and one-dimensional, and will surely place you on the wrong side of history in relation to the necessities and prerequisites of good governance in any mature, modern democracy."
Friday said that, on the other hand, the position of the NDP is "legally, morally and ethically correct, and is endorsed by a wide cross-section of our society, including many of your own political supporters".
He said that this is a responsibility that Gonsalves — as Minister of Finance and Prime Minister, and as a self- styled champion of transparency and good governance — cannot escape
"Therefore, on behalf of the people, I call on you to present without delay to Parliament, all outstanding reports of the Director of Audit in connection with the IADC, required by section 75 of the Constitution and the other statutes mentioned above."
Friday also said that, through Gonsalves, he is calling on Attorney General Judith Jones-Morgan, as the principal legal officer of the Government, "to remind the Director of Audit of her duty under the above-mentioned laws to have oversight of the accounts of all government-owned or controlled corporations and recipients of government money, including the IADC, PetroCaribe and PDV SV&G and to present them to the Minister of Finance to be laid in Parliament".
Friday copied the letter to the attorney general as well as to the Governor General Sir Frederick Ballantyne, Speaker of the House of Assembly Jomo Thomas, and Director of Audit Dahalia Sealey.