A 19-year-old student of the Technical Division of the Community College was crowned Miss South Leeward 2017 on Saturday.
Jenneilla Thomas, Miss Lulley's Fishing Supplies, defeated four other contenders in the entertaining show, held at Dzia Sport Bar in Upper Questelles.
The show was one of the highlights of the constituency's carnival celebrations, which included j'ouvert Sunday morning and a street jump-up later that day.
Friday night was the turn of calypso and soca as Upstage Xperince brought their calypso tent show to Dzia Sport Bar.
Thomas, a resident of Clare Valley, won the Miss South Leeward crown on the first occasion that the show was being held since 2012.
On her way to victory, Thomas also won the Interview and Evening Wear categories.
She was also adjudged Miss Photogenic, but winning this title made no contribution to the tally that determined the winner of the pageant.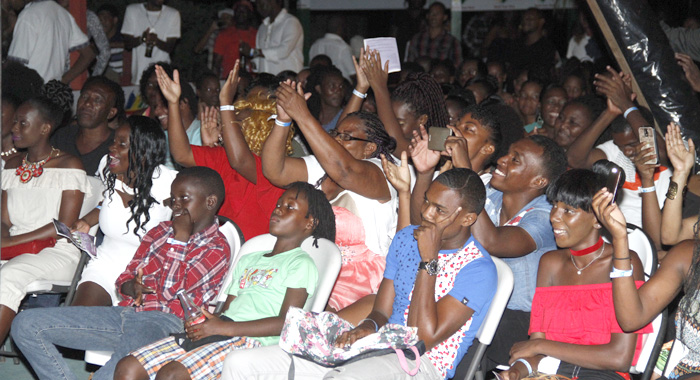 In the interview segment, Thomas was asked, "What accomplishment within the past year are you most proud of and why?"
She responded:
"I have several notable accomplishments in my education. The most notable one would have been graduating from the Thomas Saunders Secondary School, that made not only my family proud but [also] myself. It reminded me of how I aligned myself with other students and made myself great."
Her second question was, "If you were asked by the South Leeward Carnival Committee to suggest a new event to further enhance South Leeward Carnival, what would this event be and tell us why?"
She responded:
"Over the years, the South Leeward Carnival Committee have been doing a wonderful job with involving each community in this constituency to enjoy what they bring for rural carnival. However, involving the youth, giving them a fun-filled day, positive atmosphere, with alcohol-free and family friendly — a mini carnival fair will seal the deal for Miss South Leeward 2018."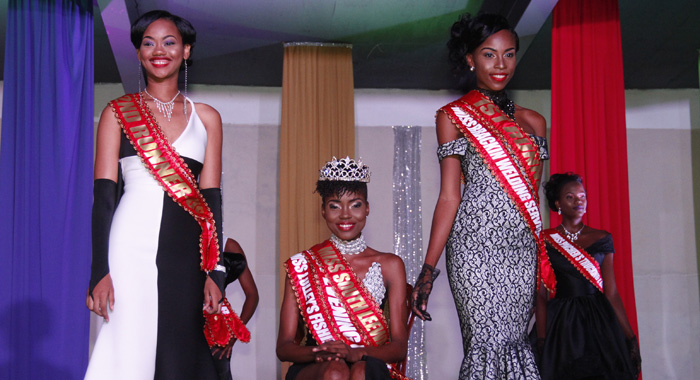 First Runner-up was 20-year-old Marsha Marshall, a Vermont resident who was sponsored by Miss Brackin Welding Services.
Marshall also copped the talent segment of the show with her hilarious monologue that highlighted the loss of elements of Vincentian carnival culture.
She noted that while the monkey band is no longer an element of Vincy Mas, it has been reimported from Grenada in the form of jab jab, adding also, that while ragga soca was born in St. Vincent, it was being imported from Trinidad.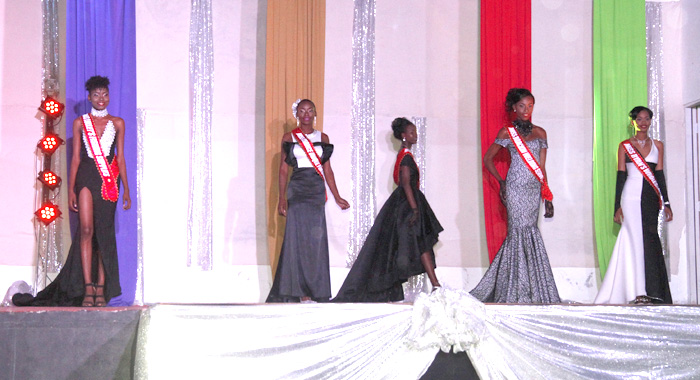 Shameika Knights, 18, of Lower Questelles, was Second Runner-up.
Knights, a student at the Technical Division of the Community College, was sponsored by Ryan's Wholesale
Lashawn Bowens, Miss Chance Unique Furniture, won the swimwear category of the show.
The other contestant was Deniele Bascombe — Miss Pinchers Trucking and Block Making.