By E. Glenford Prescott
Local Tennis fans are being given an opportunity to see who could be the next rising star on the tennis landscape.
This will have this chance as scores of young tennis hopefuls showcase their talents in the International Tennis Federation (ITF) Junior Tennis Tournament at the National Tennis Centre at Villa until Aug. 19.
The tennis hopefuls, who, by competing in this event will begin the gradual climb up the rung to possible tennis stardom, will seek motivation from the many of their predecessors who now command the world stage after walking the same path a few years before.
The United States' Donald Young, Canada's Milos Raconic and Germany's Sascha Zverev are some of the players who passed through this path who are now campaigning on the professional scene.
The players will be competing in the Under 18 in both male and female with competition set to begin at 9 a.m. each day.
This year, as in the other times when SVG hosted the event, there will be no Under-14 competition.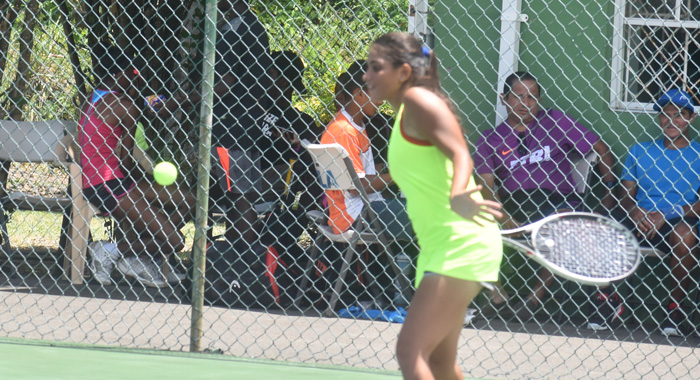 Tournament Director Anthony Boyea said 35 countries — the largest number to come to these shores since 2007 — will take part in the event
Among the countries set to participate are the United States, Guatemala, the United States Virgin Islands, India, Panama, the Bahamas, Bermuda, the Philippines, Barbados, St. Lucia, Venezuela, Trinidad and Tobago, El Salvador, Antigua and Barbuda, the Netherlands, Mexico, Japan, Ecuador, Peru, Spain, Norway, Curacao, Suriname, Jamaica and host St. Vincent and the Grenadines.
Boyea said that following Friday's signing-in Saturday and Sunday are the days allocated for the qualifying phase of the event.
The main draw will take place from Aug. 14 to 19 at which over 100 players will be in action.
The competition will see players facing off in the Boys and Girls Singles, as well as the Doubles.
Asked about players to keep an eye on, Boyea pointed to last year's male winner, Blaise Bicknell, who was born in Jamaica but represents the United States.
He said Bicknell will be competing later this month in the junior category of the US Open in Flushing Meadow, New York.
Trinidad and Tobago's Colleen De Gannes is the appointed tournament referee.