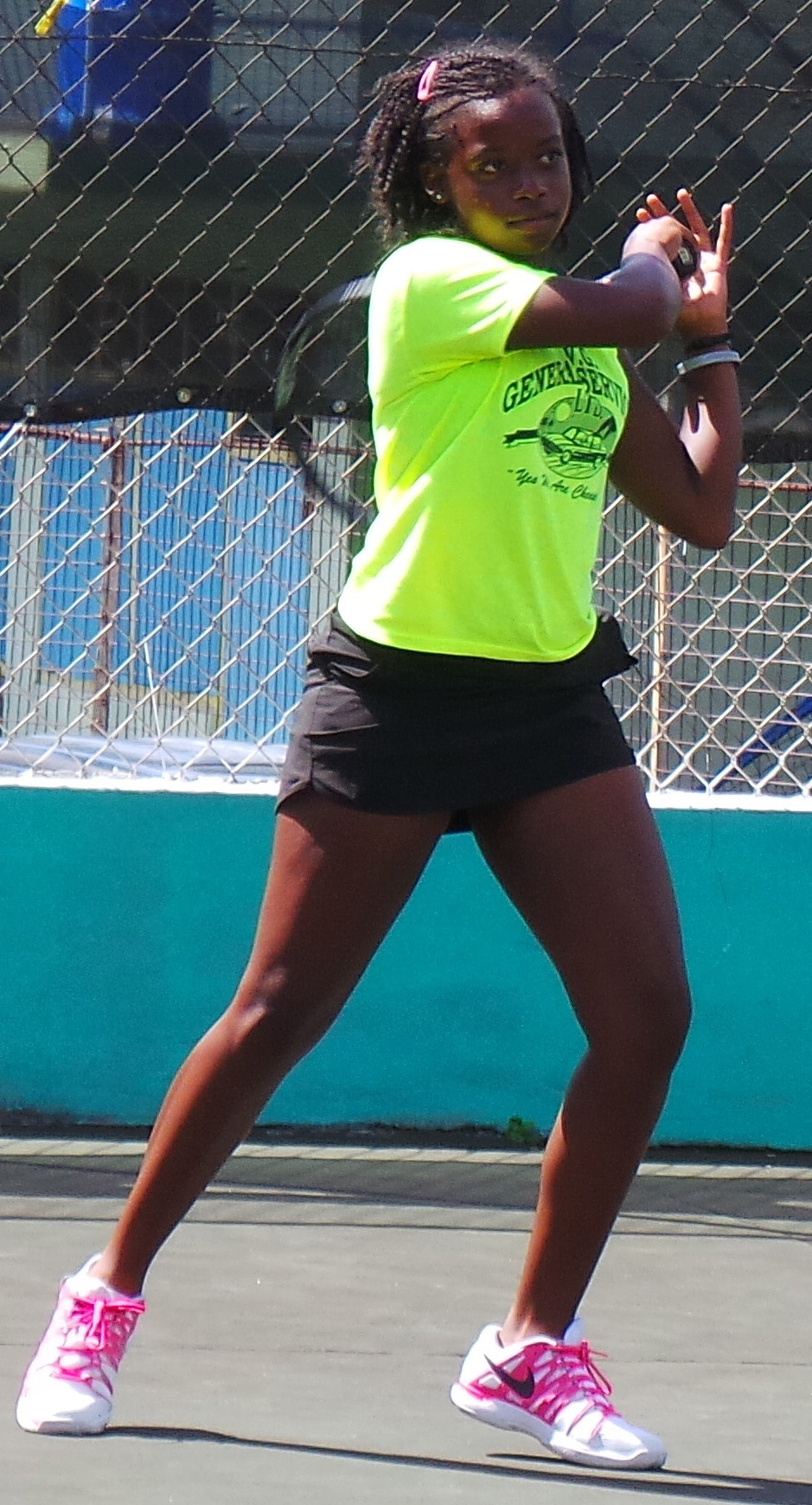 Vincentian Amarlie Benn will be among players on court today (Monday), the first day of competition in the main Draw in the ITF Junior Tournament at the National Tennis Centre at Villa.
Benn, who is among eight Vincentians — all females — who are taking part in the prestigious ITF Junior Tournament, will have as her opponent Nairuti Vyas of India on Court 2 from 9 a.m.
Two other Vincentians will be on court later on the opening day, with Nikalette Hadaway taking on Kimberly Sabga of Trinidad and Tobago and Myka Williams taking on Anya King, also of Trinidad and Tobago.
Amarlia's twin sister, Gabrielle, is expected to be on court along with the other Vincentians when the main draw will continue.
Sixty-four players, including 32 females, will compete for honours and important points over the next week.