SVG's young tennis hopefuls had a day to forget when competition in the main draw of the Junior ITF Tournament got on the way on Monday at the National Tennis Centre at Villa.
Amarlia Benn, Nikalette Hadaway and Myka Williams all came up on the wrong side of the results on a very competitive day.
Benn was beaten by India's Nairuti Vyas in straight sets 6-1, 6-0, while Hadaway was no match for TnT's Kimberly Sagba who ran away with a 6-, 6-0 win.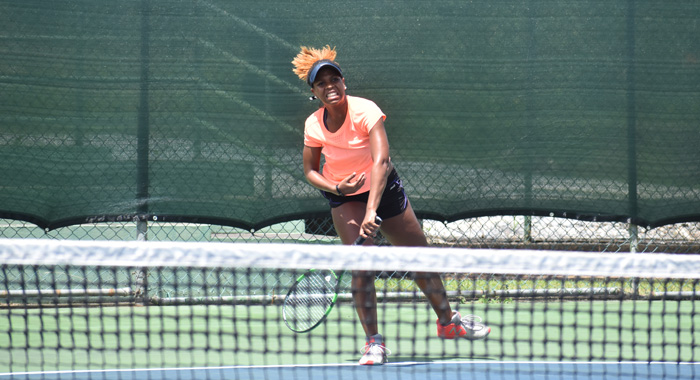 Williams was more competitive as she went down to Trinidad and Tobago's Anya King in three sets-the Vincentian "leftie" going down 4-6, 7-5, 2-6.
In day 2 of competition, two more Vincentian players were in action.
Ariel Ryan took on Jennifer Kida of the United States from on court 4, while at the same time her compatriot, Gabrielle Benn, took on Japan's Sena Takebe, the third seed in court 2.