Top seeds Eliot Spizzirri and Willa Bay Breunich duly won the Boys and Girls Under-18 crown when the ITF Under 18 tournament came to a close on the weekend at the National Centre at Villa.
Spizzirri won the boys title when he defeated Diego Gonzalez in straight sets 6-3,61in the final on Saturday afternoon.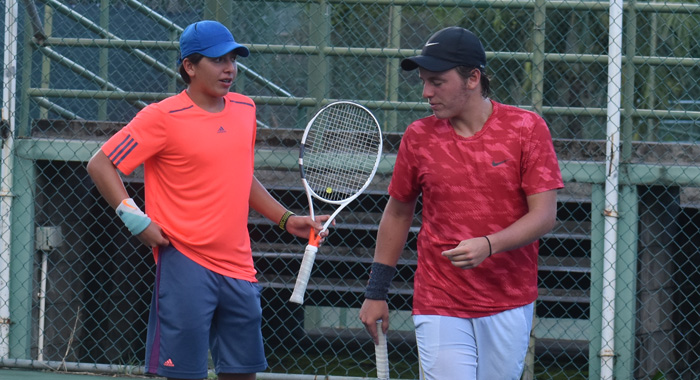 He had advanced to the final with a straight-sets win over Bahamian Jacobi Bain 6-3,6-2.
Gonzalez secured his berth to the final with a tough three sets win over Bahamian Donte Ambrister 6-3, 4-6, 6-4.
In the girls final, Willa Bay Breunich overcame a spirited Elizabeth Reasco Gonzalez in three sets 6-2, 4-6 6-3.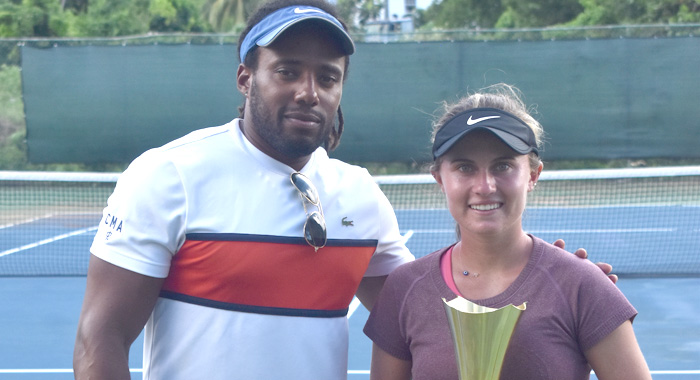 Willa Bay Breunich had advanced to the final when her semifinal opponent, Bahamian Sydney Clarke the number six seed, was forced to retire with a leg injury, with champion, with a 5-2 lead in the first set, while Gonzalez easily disposed of Sofia Rojas 6-4, 6-1.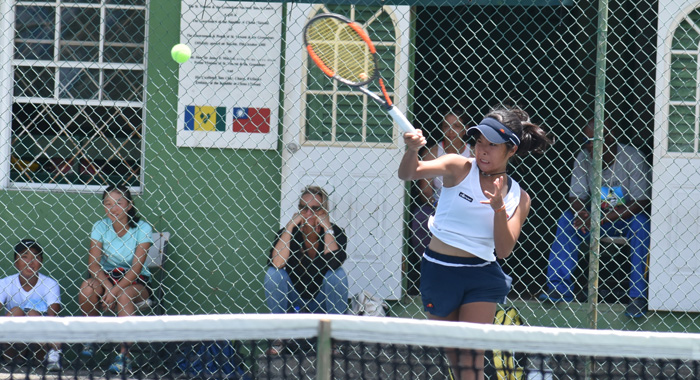 In doubles play, Jose Daniel Dominguez Collado and his brother Juan Sebas Dominguez Collado won from Eliot Spizzirri and Roger Lynn on a walkover, while Remika Ohashi and Odette Beagrie took the girls title on a retirement from Rojas and Breunich.
The players will now showcase their talent in the third and final leg of the circuit in Trinidad after SVG and before that. St Lucia.