An overseas-based Vincentian man is asking persons in St. Vincent and the Grenadines to be careful when buying tools and other equipment lest they inadvertently purchase items stolen from his storeroom in Rillan Hill towards the end of July.
The man, Alexis Williams, who lives in Canada, said that the break-in took place on a stormy night.
He said his mother's caretaker, who lives in a house near to his property, turned on the lights after hearing what sounded like hammering next door.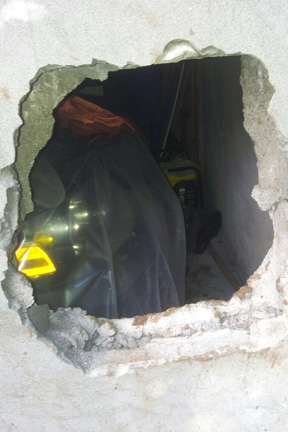 At that point, the hammering stopped and she dismissed it as the sound of the weather until the burglary was discovered sometime later.
Williams said that the burglars hammered a hole in his brick and concrete garage that he uses as a storeroom and made off with $15,000 Canadian worth of tools and equipment.
The stolen items include a chain saw, a welding machine, a skill saw, welding rods, roller brushes, extension cords, light fixtures, pick axes, hacksaws, pot and dish sets, sneakers, grinding disks, electrical wires, an electrical transformer, clamps, chisels, plumbing fixtures, trolley wheels, a floor jack, drill bits, a tile cutter, an electrical power washer and pipe wrenches.
Williams told iWitness News that he reported the crime to police in Questelles and at the Criminal Investigations Department in Kingstown and identified two suspects to them, but no arrest has been made to date.
He said he wants to use the media to warn persons interested in buying such items to be careful lest they end up handling or buying stolen goods and put themselves at risk of falling afoul of the law.