Prime Minister Ralph Gonsalves on Monday said that his government will leave it up to individual Vincentians to decide whether to leave other Caribbean nations, particularly the British Virgin Islands, ravaged by recent hurricane.
Gonsalves' statement was, essentially, an affirmation of the position outlined by Minister of Agriculture, Saboto Caesar and Minister of Economic Development, Camillo Gonsalves, during a visit last week to the BVI, which was ravaged by Hurricane Irma on Sept. 6.
Speaking at a press conference along with the two ministers on Monday, the prime minister said his government has to be careful about a mass evacuation of its citizens.
"… you have to be careful about that because families will decide whether they are leaving or not leaving. There are people who are there who would want to stay on and rebuild, and others, those who are there particularly for short-term period may want to come home," he said of the BVI, where Vincentians make up some 10 per cent of the 28,000 residents.
He said that the return of regular flights by regional carrier, LIAT, to the BVI will help to inform persons' decisions, nothing that some persons who went to the BVI for a brief visit have return tickets.
"So, there are many different permutations and then there are some people who might even come home — there are people who are working there in the tourism industry and who would come in any case at the end of August, beginning of September, October, maybe half of November months."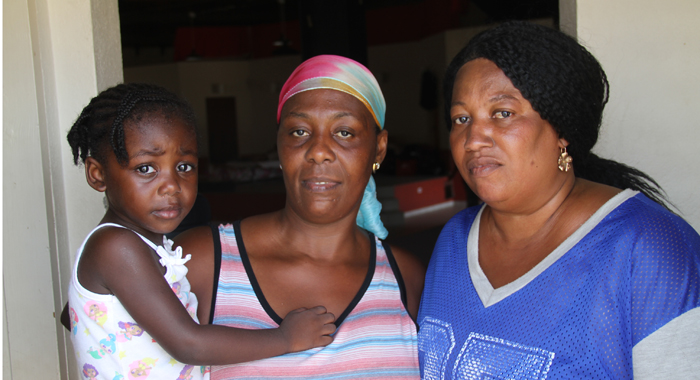 He said the hurricane might have damaged these persons' vehicles and they might, therefore, decide to stay in the BVI to get their payments from their insurance providers.
"They don't want to leave up there and come back down for this period of time. So, there are so many individual permutations," Gonsalves said
He added: "Only persons who haven't addressed their minds in a practical manner — and then, of course, one of the things we have to be careful about — I have seen it here in St. Vincent and the Grenadines and you all would have seen it too, the sensitive journalists among you, when you go into certain areas where you have disasters, people have psycho-sociological problems and they can talk about what they want to see happen and sometimes, they are not thinking with the clarity, you have to listen to what they are saying but you have to internalise what they are saying and deal with it in a rational manner as to what is possible, what is practicable to be done in all the circumstances and where your priorities are. And in this way, you work more sensibly with individuals and their problems."
He said residents of countries affected by the hurricane will need counselling to get themselves together.
"So that we, ourselves, who are making decisions, we must not presume to make decisions only on what they say. You listen to what they say but you have to internalise what they say and see what is the best way in which the problems which are posed can be addressed, and, of course, right now, food, water, practical supplies, lumber, galvanize, plywood, etc., etc., linesmen, people from Water, and so on and so forth.
"The time will come, because, as I say, we are now in the cleaning up phase, the relief phase and the stabilisation of the security [phase] because, remember, the BVI, they essentially lost a functioning government," Gonsalves said.
At Monday's press conference, Gonsalves also announced that his government will replace free of cost, Vincentian passports damaged or destroyed by the cyclones.
https://www.youtube.com/watch?v=SExsKtrMLGw