Leader of the Opposition Godwin Friday says that the Unity Labour Party administration does not acknowledge St. Vincent and the Grenadines' (SVG) crime problem and cannot provide leadership in finding solutions.
"Therefore, the Minister of National Security must go. I am calling on him to resign immediately," he said at a press conference on Thursday in the wake of a spate of killings that left nine persons dead and four injured in four days.
Friday used the press conference to outline what his party sees as some of the causes of crime in SVG and proposals for addressing the situation.
"To those prescriptions, I will emphasize that to address this crisis of crime and violence in our country, the ULP must be removed from office. [Prime Minister] Ralph [Gonsalves] and his government have failed this country and, what is more, they don't seem to care," Friday said.
"When they can seek to minimise the significance of the current spate of violent killings and wounding in the country, it shows that they are out of touch with the feelings of the common people.
"As powerful and privileged ruling elites, they feel safe and cannot imagine that ordinary people would be worried about the murderous violence in the country! Since they do not acknowledge the problem, they cannot provide leadership in finding solutions," Friday said in making the call for Gonsalves to quit as Minister of National Security.
"As for the rest of us, we must all come together to be each other's keeper, to build strong, healthy communities. Together, we must make St. Vincent and the Grenadines safe again," he said.
https://youtu.be/S906MdTWQkQ
'complex and multifaceted issue'
The opposition leader noted that  "crime is a complex and multifaceted issue", but said people expect their government to provide security and create an environment that facilitates economic and social development.
"The current Prime Minister accepts praise for any good that comes to SVG regardless of his role in it, but distances himself from anything that is negative or not politically popular. As he put it: he accepts responsibility; he does not accept blame," Friday said of Prime Minister Ralph Gonsalves, who is also Minister of National Security.
He said that the crime situation must be fought on many fronts, adding that residents expect the immediate response to come from our law enforcement personnel.
"This begs the question of their training, involving having the skills and equipment to tackle crime in this era of modern technology," Friday said, adding that events of the past few months have shown that there is tremendous dissatisfaction in the police service over many things, including conditions of work.
He said that under the past NDP government, community policing was advocated and fostered, adding that the effectiveness of community policing is recognised the world over.
"However, such policing is clearly not a priority today. It must be championed again. The police cannot on their own effectively fight crime and lawlessness. It is obvious to most of us that there is a lack of trust between the police and the population they serve."
Restoring trust in police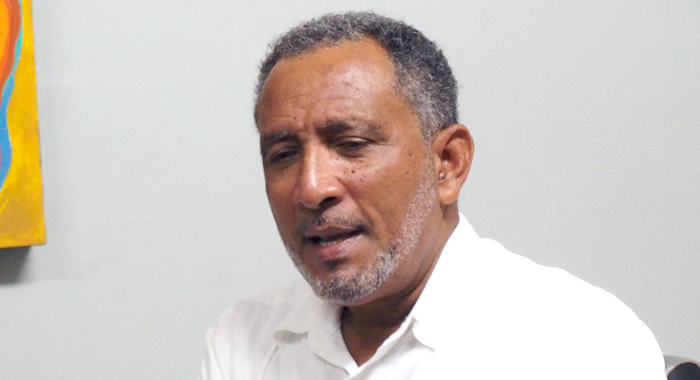 The opposition leader said that community policing is a way of restoring trust and making the police more effective.
"It would also help to remove partisan politics from the operation of police service. Let the service be strictly professional!" Friday said.
He said that what is taking place in SVG cannot be simply explained as greater and easy availability of guns and of gang warfare.
"These are obviously part of the whole equation but it goes beyond that, especially when we look at the involvement of young people in criminal activity. We have seen examples recently of even young women being involved, including persons who were well educated. We are of the view that while we tackle the issue head on and immediately, we must look at the root causes."
Friday said this is why the NDP introduced in 2003, the Spiritual and Social Redemption Charter, "which the ruling ULP regime refused to have debated in parliament".
The charter speaks to the NDP's proposals for the use of moral teachings to address social ills.
It includes financial support from the state for organisations such as Scouts, Girl Guides, Pathfinders, and Cadets that seek to develop model citizens.
"We continue to see the need for addressing the issues raised in the Charter," Friday said, adding that in the past, the nation depended on the Church for guidance and work on matters of morality and addressing and upkeeping established values, considered still relevant today.
Church losing its influence
The Church is no longer the mover in this area for a variety of reasons, including being itself infected by the political divisiveness prevalent in the country," Friday said.
He said that given that anti-social behaviour that can later escalate into acts of violence is present in the schools, the nation believes it necessary to start in the schools [by] reinforcing the long-held values that have held Vincentians together as members of one community, assisting each other and looking after the interests of the community.
"But with all of this, the economic downturn in our society provides space and fuel for the unruly. While some applaud and speak glowingly about what is called the 'education revolution', the reality is that many of our school leavers, even those with university degrees, cannot find jobs.
"Our education curriculum and its general direction continue to be one that certifies graduates to find jobs which are becoming scarcer and scarcer, rather than creating jobs. But even in the creation of jobs, it is necessary for us to provide the context and the environment that stimulates entrepreneurial activity and attracts investment from our people in the diaspora and from foreign investors.
"So, the issue of criminal activity and the skyrocketing murder rate is complex and must be tackled on all fronts. Government must, however, be caring and must put in place measures that will convince the people that it is serious about dealing with crime and violence.
"It must provide a platform for our communities to understand that they have a role to play in combating crime, which has gotten completely out of hand. But we also accept that we all have a role to play and we should not wait until violence touches us personally to demand action."
Friday said that the NDP pledges that fighting crime will be high its political agenda in government.
"We do not hold the reins of government now but are prepared to work along with others to tackle this alarming crime situation. It really cannot be business as usual; we must begin the process of taking back control of our communities, our lives and our peace of mind."
The opposition leader noted that his party's manifesto set out what can be done to address the problems of crime and violence SVG.