The winner of Guinness Mr. Macho 2017 will be decided at the Russell's Auditorium this Saturday.
After three rounds of judging, including the elimination round at the semi final pool party, 10 young men are now in the running to take the title at the Image Modelling Agency event.
The finalists areAkini Hypolite, Amos Tittle, Desron Black, Giles Garraway Jr, Harvey Derreck, Javan Providence, Jerron James, Keyan Barrow, Kit Horne and Trevon Toney.
The finalists will make four appearances on the catwalk, which will include a formal wear section as well as a Guinness themed section, where their creativity will also be put to the test.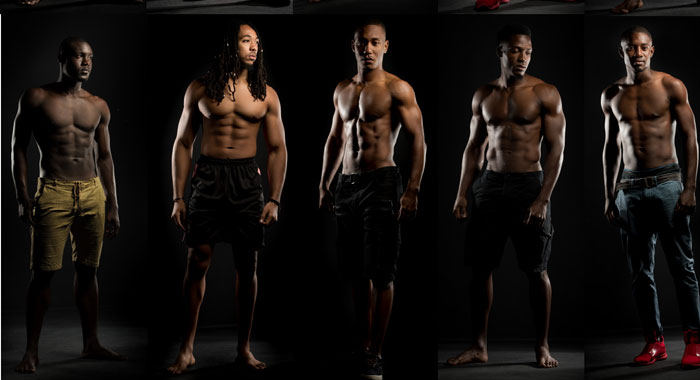 The Image Models will be also featured wearing designs from Chenise Hendrickson, Image Model Zascha Robertson as well as newly appointed Cultural Ambassador Kimon Baptiste-St. Rose, along with other guests performers who will also make appearances at the event.
The finalists are also vying for the title of People's Choice Champion which will be decided by online votes from the public on the Image Modelling Agency Instagram and Facebook Pages.
The Winner of Guinness Mr. Macho will receive $2,000 cash, a NutriSystem Blender, one year's gym membership from Fitness Lab, an Oasis Mr. VIP Spa Package as well as Free Guinness, while the People's Choice Winner will get Johnnie Walker Black and Campari compliments Corea's Distribution as well as Day Passes from the Grenadine House Hotel.