Prime Minister Ralph Gonsalves has rebutted the claim by the St. Vincent and the Grenadines Teachers' Union that he announced the appointment of graduate teachers in an attempt to avoid a lawsuit against his government.
Gonsalves, however, defended the appointment of some teachers ahead of others who have been waiting for a longer period.
In his Independence address on Oct. 27, Gonsalves, who was then Minister of Finance, announced that come January, his government will begin paying graduate salaries to some 100 teachers who had been waiting since 2012 to be appointed.
He said his government would appoint the remaining teachers over a three-year period.
But the Teachers' Union said last week that the government made the announcement at a time when the union's lawyer was preparing affidavits to file a lawsuit challenging the non-appointment of the teachers.
Otto Sam, industrial relations officer at the Teachers' Union suggested that the government was forced to act after getting wind that the union was interviewing teachers to prepare for the lawsuit.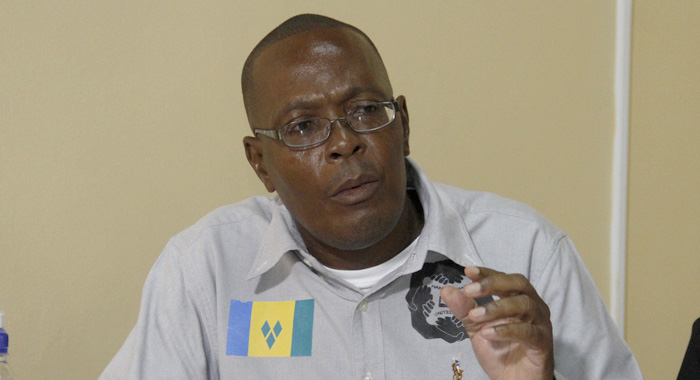 But Gonsalves told a press conference on Monday that the record would show that some teachers who have graduated later than others have been appointed.
"Because there are several factors which would come into why the Ministry of Education may recommend and appointment."
The prime minister said these factors may include the date when the teacher began teaching, the date when they graduated, the subject that they got their degree in.
"And I have no doubt that the ministry has assessments of their performances," he said.
Gonsalves said that when he looked at the list of teachers who graduated earlier, it is true that they get a graduate allowance to make up, between where they are and the graduate salary.
"Unfortunately, for some teachers, the extent of the graduate allowance is miniscule," he said.
He said that the top of the scale for a Grade 3 teacher would overlap with the bottom of the scale for a graduate teacher.
"So if you have been in the service for a reasonably long time and you are coming to the top of your scale or [are at] the top of your scale, you will find that you hardly had any graduate allowance to get.
"So you see where the unfairness comes there…" the prime minister said.
He said if there is any documented case where somebody has a graduate degree retired without being appointed and was put at a disadvantage in terms of pension, the government could try to correct that for pension purposes.
Gonsalves said this is a subject he has delved into himself and posed all the requisite questions.
"I don't want to sound self-righteous about this, but believe me when I tell you and you will see the record of this government. I am interested in the welfare of teachers and I continue to be and I look for ways and means of helping," Gonsalves said.